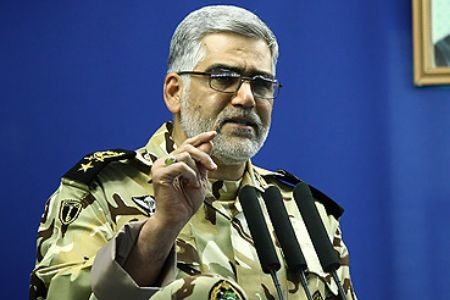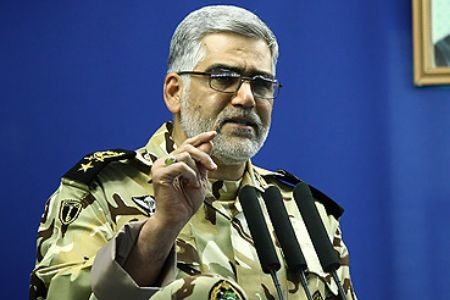 A top Iranian Army commander says the US military has been wedged in its conflicts in the region and is weighing up escape routes or decent exit strategies.
Commander of the Iranian Army's Ground Forces Brig. Gen. Ahmad-Reza Pourdastan made a reference to the "ten-year US military presence" in Afghanistan and said the "futility" of their actions has only added to the "number of their casualties," IRNA reported on Friday.
The senior Iranian military chief also pointed out that all the "fancy machines" and advanced military equipment have done little to help the US avoid failures against militancy in the region.
General Pourdastan further noted that the Islamic Republic army stays on alert and "monitors foreign military movements around the Iran borders."
He stressed that Iran's armed forces are at the height of their readiness for any combats and warned the enemies of the country of a swift response bound to "cause them regret."
Iranian military officials have on various occasions warned the US of the "grave consequences" of making an "insane move" against the Islamic Republic on the pretext of discouraging Iran from pursuing its nuclear rights.
The United States and its Western allies accuse Iran of seeking a military nuclear program. Iran, however, argues that as a signatory to the Nuclear Non-Proliferation Treaty and a member of the IAEA it has the right to peaceful nuclear technology.