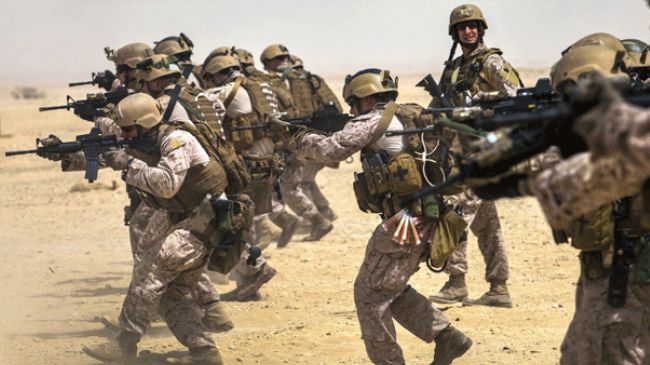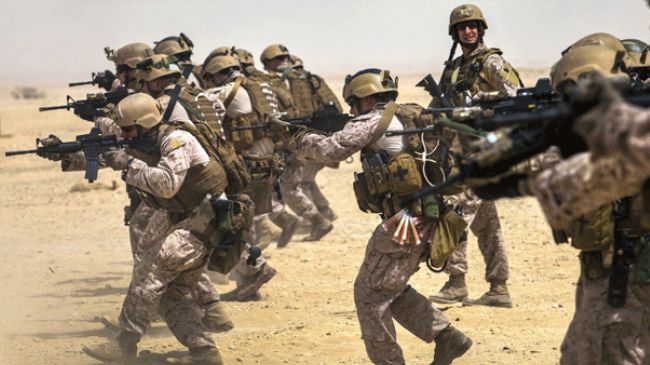 The US military has deployed a Marine force of 200 troops to an Italian base neighboring Libya in wake of the recent American raid in the North African nation to kidnap alleged al-Qaeda operative Abu Anas al-Libi.
A US military official has confirmed the repositioning of "200 heavily armed Marines" from an American base in Spain to Sigonella naval base in Italy that is located on the opposite side of the Mediterranean Sea from Libya, CNN reported Tuesday.
The report further cites the military source as saying that the US State Department has also assisted in the troop reassignment, describing the operation as "a prudent measure" following the intrusive American raid in Tripoli on Saturday.
"There is now the potential for a security crisis to arise at the US Embassy in Libya," should tensions exacerbate in the aftermath of the kidnapping, the report predicted.
The 49-year-old al-Libi was snatched by armed US operatives outside of his residence in Tripoli and is reportedly being held captive and questioned on American warship USS San Antonio in international waters.
A team of American military, intelligence and Department of Justice officials have reportedly been dispatched to the US warship to interrogate al-Libi.
"As a general rule, the government will always seek to elicit all the actionable intelligence and information we can from terrorist suspects taken into our custody," said US National Security Council spokeswoman Caitlin Hayden as cited in press reports.
American authorities have alleged that al-Libi had played a leading role in the 1998 bombings of US Embassies in Kenya and Tanzania, which killed over 200 people, including a dozen Americans.
The development comes as Libyans have waged protest rallies against the US raid and the subsequent abduction of al-Libi, wowing to avenge the American move.
This is while an Internet social networking page named "Benghazi is Protected by its People" has called on Libyans to kidnap American citizens "if possible" and close off entry and exit points to Tripoli, a UK-based media outlet reported.
Meanwhile, US Secretary of State John Kerry defended his nation's Tripoli raid and kidnapping operation this week by describing al-Libi as a "legal and appropriate target."
"I hope the perception is in the world that people who commit acts of terror and who have been appropriately indicted by courts of law, by the legal process, will know that the United States of America is going to do anything in its power that is legal and appropriate in order to enforce the law and to protect our security," Kerry further claimed.
The official Libyan news agency LANA, however, reported that government officials regard the US raid in Tripoli as an abduction and have summoned the American ambassador to the country to explain the move.
"Our relationship with the USA is important, and we care about that, but we care too about our citizens, which is our duty," Libya Prime Minister Ali Zeidan told reporters on Tuesday.