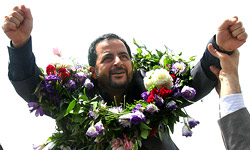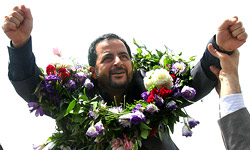 One of the five Iranian diplomats released from the US military jails in Iraq in July called on the US to pay ransom for its 2007 raid on the Iranian consulate in the northern Iraqi city of Arbil.
"According to the international regulations, the consulate of any given country enjoys full diplomatic immunity, and the US action against the (Iranian) consulate staff is considered inimical and illegal," Abbas Hatami told FNA on Saturday.
"Not only should the US apologize to Iran for the violation of international laws but also it should pay ransom for its aggression to Iranian consulate," Hatami added.
Referring to illegal arrest and abduction of the Iranian missioners by the US troops and the bad conditions he and his colleagues bore during their captivity in Iraq, he underlined that "we are entitled to file a complaint with the judicial bodies" against the US.
Hatami is one of the five Iranian diplomats kidnapped by the US forces in Iraq in early 2007. US forces on January 11, 2007 broke into the Iranian consulate in the Kurdish city of Arbil, and seized the consulate's computers, documents and staff.
Baqer Qabishavi, Majid Qaemi Heidari, Abbas Hatami Kasavand, Mahmoud Farhadi and Majid Daqari were released from US custody in July after over 30 months of detention.