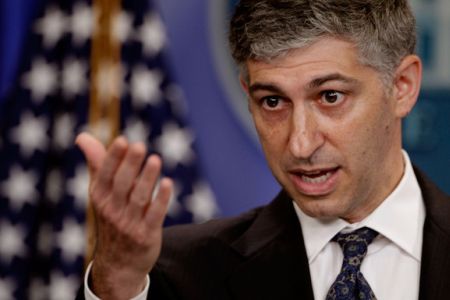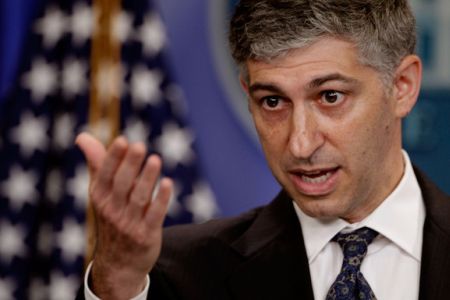 The US Treasury Department has imposed unilateral sanctions on more than three dozens of Iranian companies and five individuals related to the country's shipping industry in Europe.
The US Treasury Department on Wednesday imposed new sanctions on 37 Iranian "front companies" based in Germany, Malta and Cyprus which are allegedly owned or controlled by the Islamic Republic of Iran Shipping Lines (IRSL), and the five Iranians are managers or directors of the firms.
"We will continue to expose the elaborate structures and tactics Iran uses to shield its shipping line from international scrutiny," AFP quoted US Treasury Undersecretary for Terrorism and Financial Intelligence Stuart Levey as saying.
The new measures ban transactions between the companies and individuals in question and US citizens.
Last month the US imposed financial and travel sanctions on eight senior Iranian officials, including Commander of the Islamic Revolution Guards Corps (IRGC) Mohammad-Ali Jafari and Deputy Police Chief Brigadier-General Ahmad Reza Radan, accusing them of human rights abuse during the post-election unrest in Iran in 2009.
The UN Security Council adopted the fourth round of sanctions against Tehran in June under intense US pressure, which claims Iran's nuclear program may have potential military applications.
Shortly after the UN sanctions, the US imposed fresh unilateral sanctions on Iran's financial and energy sectors, encouraging other countries to abandon investment in the Iranian market.
The US then pressured Japan, Canada, and Australia to impose similar unilateral sanctions on the Islamic Republic, targeting investments in energy-related industries.
Iran says that as a member of the International Atomic Energy Agency and a signatory to the Nuclear Non-Proliferation Treaty, it has a right to use the peaceful applications of nuclear energy for electricity generation and medical research.
While the US possesses and has used nuclear weapons in the past, Washington, in a politically-motivated move, has imposed additional sanctions against the Islamic Republic, which does not possess nuclear weapons nor does it seek to develop such weapons.
Regarding the ineffectiveness of sanctions, Iranian officials maintain that having numerous neighbors and a diverse range of trade partners gives the country a special economic obscurity.
The total value of the Islamic Republic's exports reached USD 14.448 billion which indicated a 23 percent increase compare with last year.