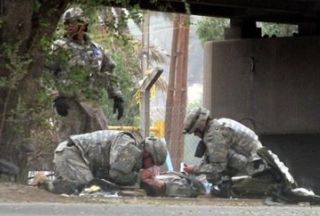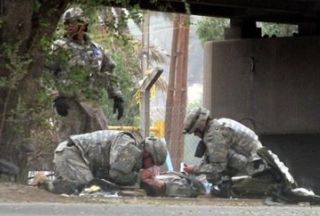 An improvised explosive device (IED) has killed a US soldier in Diyala province, north of Baghdad.
"A United States Division North soldier died today [Wednesday] in Diyala province when the soldier's vehicle was attacked with an improvised explosive device," a US military statement said.
He was the 4,413th US soldier to die since the US-led war on Iraq began in 2003, AFP reported.
In addition, a car bomb explosion in Baquba at around 6:00 p.m. (1500 GMT) on Wednesday killed 30 people and wounded 46 others near a mosque in a predominantly Shia neighborhood of Abu Sayeeda, north of the Iraqi capital Baghdad, an official from Baquba Operations Command said.
The Iraqi police imposed a curfew in Abu Sayeeda, the official stated, adding later that police had defused two roadside bombs in the area.