Iran
US: Some of Our Allies Want Talks with Iran to Fail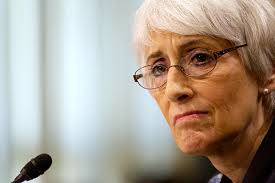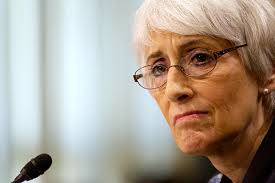 The chief US nuclear negotiator acknowledged that certain Washington's allies and members of Congress are opposed to a final nuclear deal between Iran and the P5+1 group of world powers.
"Some worry that it will fail. Others seem to fear that it will succeed. Many have questions and doubts," Wendy Sherman, the undersecretary of state for political affairs, said in a speech at the Center for Strategic and International Studies in Washington on Thursday.
She said the White House "has consulted regularly with members of Congress and with our many overseas partners, including Israel and the [Persian] Gulf states. We have heard a variety of concerns and done our best to answer hard questions."Under Secretary of State Wendy Sherman
Sherman added that a possible comprehensive deal between Iran and P5+1 world powers — the United States, France, Britain, Russia, China and Germany — give the world confidence that Tehran's nuclear energy program is exclusively peaceful and that the Islamic Republic would get significant relief from the Western sanctions.
She said that the Obama administration is "aware, of course, that this negotiating process is, shall we say, controversial," but diplomacy with Tehran is worth the risk.
Sherman said the ongoing negotiations progressed at a "deliberative pace, which is diplo-speak for not so fast", adding, "We have made impressive progress on issues that originally seemed intractable."
Referring to a November 24 deadline for clinching a deal, she said that "this is the time to finish the job."
Iran and the six powers are in talks to hammer out a final deal to end a decade of impasse over Tehran's nuclear energy program.
Last year, the two sides clinched an interim nuclear accord, which took effect on January 20 and expired six months later. However, they agreed to extend their talks until November 24 as they remained divided on a number of key issues.