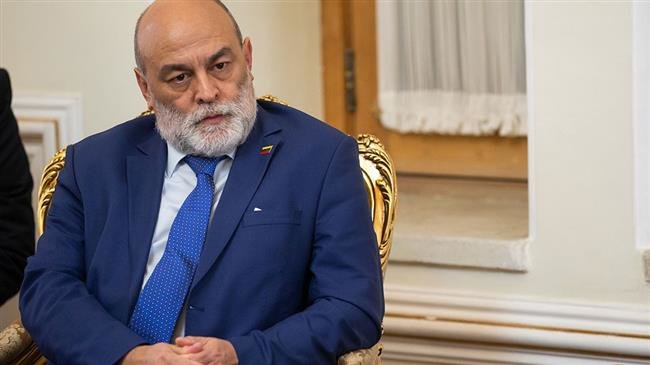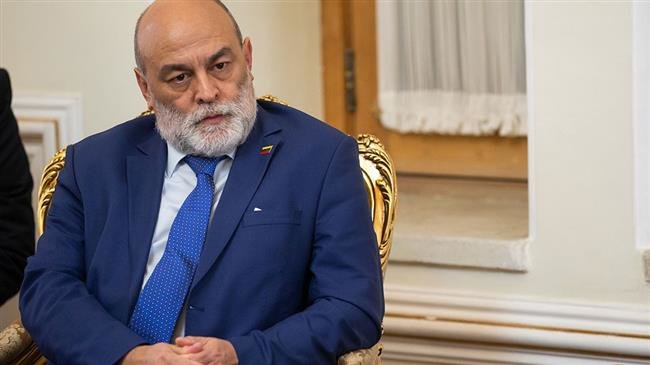 The Venezuelan deputy foreign minister has described the United States as the source of all plots against his country, urging the international community to denounce Washington's meddlesome measures.
In an exclusive interview with Press TV on Sunday night, Ruben Dario Molina said that the US has taken some unilateral measures against Venezuela and it has been urging others to do so as well.
Molina slammed Washington for taking over the oil industry in the region and freezing millions of dollars of Venezuelan money.
He also called for international solidarity with his country and asked the international community to denounce the American aggression against Venezuela.
Molina, who is in Tehran at the head of a delegation, earlier held a meeting with Iranian Foreign Minister Mohammad Javad Zarif.
Tehran supports Venezuelan President Nicolas Maduro's proposal for political talks between the government and the opposition with the purpose of resolving differences, Zarif said, referring to Maduro's announcement late last month that he was ready to sit down for talks with the country's opposition and was also open to the possibility of third countries mediating.
Venezuela's opposition leader Juan Guaido, 35, who is also the head of Venezuela's defunct National Assembly, plunged the country into political chaos on January 23, when he proclaimed himself as the "interim president" of Venezuela, a bizarre move that drew US President Donald Trump's immediate support and prompted the White House to call on other countries to follow suit in recognizing Guaido as such.
The US-backed opposition figure has also planned to bring in foreign humanitarian aid, including those from the US through the Colombian border, to allegedly alleviate the country's economic crisis.
Maduro has said the real incentive behind Guaido's "relief" effort is to undermine his government in a Washington-orchestrated bid to oust him, stressing that Caracas would not allow the entry of the so-called aid to Venezuela, which has the world's largest proven oil reserves.
Washington's moves against Venezuela have reached an unprecedented and dangerous level. There have been reports that the US has armed the opposition, which would make the situation even more volatile.
However, the US has not stopped there. Secretary of State Mike Pompeo has vowed the US will uproot authoritarianism in Nicaragua and Cuba.
The US has had a long history of interference in Latin American nations. There was the Mexican-American war in the mid-19th century when Mexico lost half of its territory to the US.
The US also tried, but failed to stage a coup in Venezuela in 2002. Altogether, directly or indirectly, the US has been involved in regime change in Latin America more than 40 times in the past century.