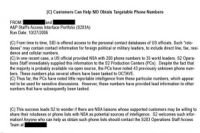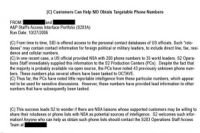 A new document by American whistleblower Edward Snowden reveals that the United States has monitored the telephone conversations of 35 world leaders.
One unnamed American official handed over 200 numbers, including those of the 35 world leaders, none of whom is named.
The confidential memo said: "A US official provided NSA with 200 phone numbers to 35 world leaders … Despite the fact that the majority is probably available via open source, the intelligence production centers have noted 43 previously unknown phone numbers. These numbers plus several others have been tasked."
It added:"These numbers have provided lead information to other numbers that have subsequently been tasked."
The new revelation came just one day after German chancellor Angela Merkel announced that Washington is tapping her mobile phone.
Merkel said: "We need trust, and now the trust has to be reestablished. Spying among friends is never acceptable."
She added: "Now we have to discuss what sort of data protection do we need and what sort transparency is there."
During a press conference on Thursday, White House spokesman Jay Carney acknowledged Washington's suffering from the NSA revelations.