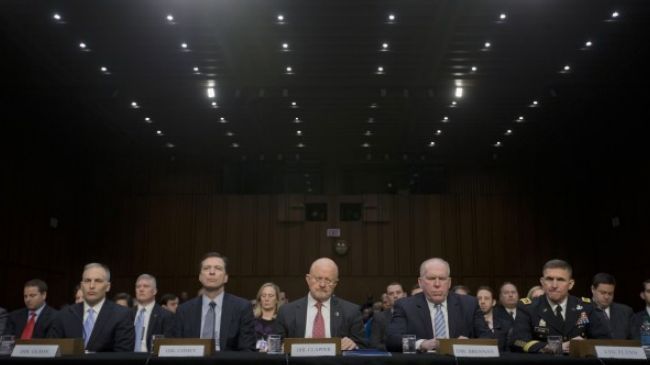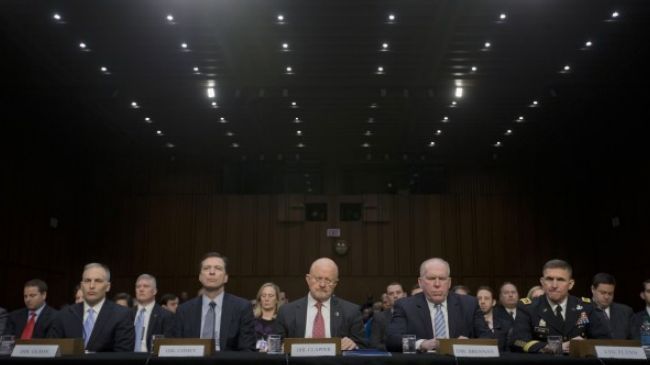 Director of National Intelligence James Clapper, America's spy chief who once lied to Congress about domestic spying in the US, has urged whistleblower Edward Snowden to return a trove of classified documents he obtained about US spying activities.
During a congressional hearing on security threats on Wednesday, Clapper called on Snowden and his "accomplices" to return the National Security Agency documents that have not yet been exposed.
"Snowden claims that he has won and that his mission is accomplished," he said. "If that is so, I call on him and his accomplices to facilitate the return of the remaining stolen documents that have not yet been exposed to prevent even more damage to US security."
In an interview with The Washington Post in late December, Snowden said his "mission's already accomplished" because he "wanted to give the society a chance to determine if it should change itself."
Documents leaked by Snowden have shown, among other things, how the NSA collects phone records of all American citizens and tracks the use of US-based web servers by all people around the world.
His revelations also showed the US government eavesdropped on phone calls of at least 35 world leaders, spied on Russia's leadership with the help of Sweden, spied on the 2010 G8 and G20 summits in Toronto as well as the 2009 G20 summit in London with the help of the host countries' governments.
Clapper did not make it clear what he meant by "accomplices" but his spokesman said he meant "anyone who is assisting Edward Snowden" with "the unauthorized disclosure of stolen documents related to lawful foreign intelligence collection programs."
Independent journalist Glenn Greenwald, whose reporting of documents leaked by Snowden helped expose the scope and scale of US spying activities, said on Wednesday that it is "stunning and extremist" if the Obama administration now views journalists as "accomplices" in what it regards "as Snowden's crimes."