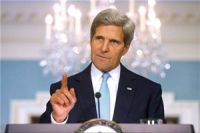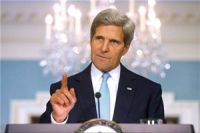 The US Secretary of State, John Kerry, has said that the first agreement with Iran has been achieved and further agreements with Iran are ahead.
According to IRIB World Service, citing IRNA, US secretary of state said that agreements attained with Iran allows us to create an atmosphere for achievement of further agreements and in the absence of this atmosphere, an agreement will not be feasible.
Kerry added that efforts will continue for attainment of a comprehensive agreement with Iran.