North America
US Stocks fall sharply again after Wednesday's massive sell-off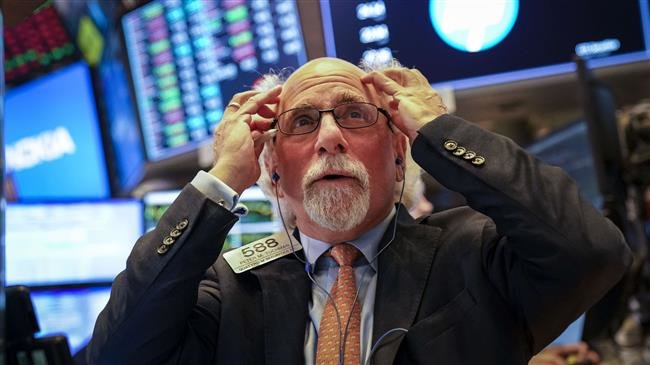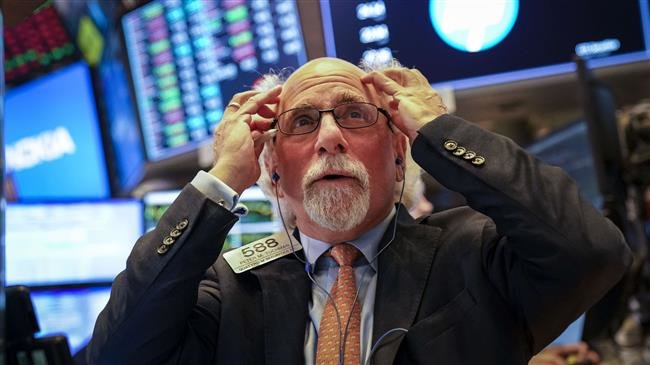 US stocks fell sharply again Thursday following a huge sell-off the previous day, losing 1,378 points in two days amid concerns by investors over trade tensions between the US and China as well as rising interest rates that may slow economic growth.
The benchmark US S&P 500 stock index marked its biggest one-day fall on Wednesday since February and added to those losses on Thursday. The Dow index also fell 831 points to close at 25,598.74, wiping out 3.2 percent of its value.
The two biggest US companies by market capitalization continued losing value, with Amazon shares ending 2.0 percent lower and Apple shares closing down 0.9 percent.
The recent rise in interest rates, while not sudden, is adding to investors anxiety about the markets, said Mike Matousek, head trader at US Global Investors.
"Quantitative easing was great — the Fed was buying US bonds. Now that they're tapering off and not buying as much, but the government still has to issue bonds to fund the government," he said.
"And nobody wants to buy bonds because rates are higher, and it costs more and you're going to lose money because the Fed keeps raising rates. Why would I buy something that will cost me something in the future when I know it ahead of time?" Matousek said.
Growing trade tensions with China — the largest holder of US foreign debt by far — is also adding to market insecurity.
As a result of the trade war, "China is selling our treasuries and bonds. If you borrow a lot of money from the bank, they own you. China is the bank," Matousek said.
US President Donald Trump has again criticized the Federal Reserve, saying the country's central bank has gone "crazy."
The US stock plunge followed widespread debt market selloff this month driven by expectations that US inflation will be strong enough to warrant further rises in interest rates by the US Federal Reserve.
US President Donald Trump continued his long-running feud with the Federal Reserve on Thursday, attacking its current policy of continuing to raise interest rates and saying the country's central bank has gone "crazy." "Actually it's a correction that we've been waiting for a long time, but I really disagree with what the Fed is doing," Trump told reporters at the White House.