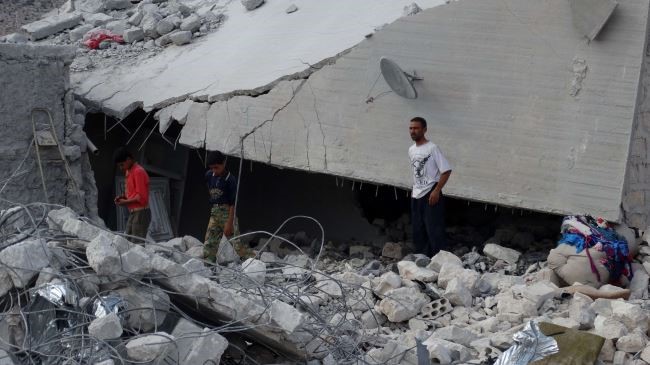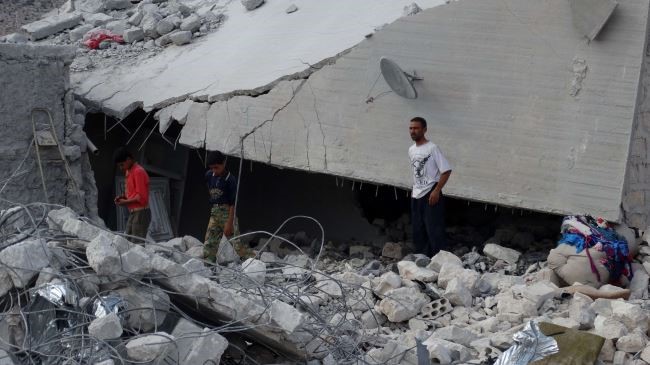 Iran's Foreign Ministry has stressed the importance of uprooting terrorism in line with international principles, saying the US airstrikes in Syria violate the country's national sovereignty.
"The US move to attack Syria, which has been carried out outside recognized international mechanisms, are regarded as a violation of the country's national sovereignty and regulations as well as principles of international law which will undoubtedly have many negative consequences on the international scene," Foreign Ministry Spokeswoman Marzieh Afkham said on Tuesday.
She added that the US-led airstrikes in Syria were in line with previous interventionist policies in the region which have already complicated the regional situation.
The Iranian official warned against the repetition of previous mistakes by the US and certain countries in pursuing double standards on terrorism and arming well-known terrorist groups in the region.
"The responsibility for the consequences of the new US move, including the killing and injuring of innocent civilians, rests with those who have paved the way for the flow of arms and terrorism into Syria and other regional countries," the spokesperson pointed out.
She added that these sides are responsible for fanning the flames of conflict in the region through the provision of financial and military aid to extremist groups.
Afkham's remarks came after Iranian President Hassan Rouhani said on Tuesday that the US-led airstrikes in Syria are illegal because they are not approved by or coordinated with the Syrian government.
"Bombardment by one or several countries or even one coalition is meaningless without legal basis and can be considered as [an act of] aggression," Rouhani said in a meeting with a number of news editors in New York, where he is to attend the UN General Assembly annual session.
According to reports, since a few days ago the United States and its allies have carried out at least 200 airstrikes against the ISIL militants operating inside Syria. Some 12 civilians have so far been killed in the attacks.
The strikes were carried out without the approval of the United Nations. The Syrian government says the US had informed it of the strikes in advance.
This is while the US and its allies, including those in the Persian Gulf region, stand accused of helping the rise of ISIL in the region through the provision of arms and financial aid to the Takfiris wreaking havoc in Syria and Iraq.