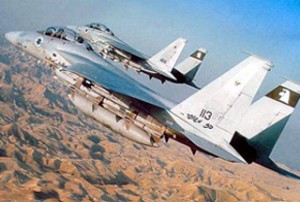 The US has summoned a Washington-based Syrian diplomat to protest what Israel has claimed to be efforts to supply the Lebanese resistance movement Hezbollah with missiles.
Based on the allegations that Syria is equipping Hezbollah with Scud missiles, the most senior Syrian diplomat in Washington, Deputy Chief of Mission Zouheir Jabbour was obligated to report to the US Department of State on Tuesday, AFP reported.
The move was to serve as a warning on what the department's deputy spokesman Gordon Duguid called, "Syria's provocative behavior concerning the potential transfer of arms to Hezbollah."
White House spokesman Robert Gibbs said on Wednesday that "we are obviously increasingly concerned about the sophisticated weaponry that is allegedly being transferred."
Also on Wednesday, State Department spokesman PJ Crowley said, "If [Scuds have been transferred into Lebanon], and we continue to analyze this issue … clearly it potentially puts Lebanon at significant risk."
Hezbollah-affiliated lawmaker Ali Fayyad on Saturday said Washington is inciting Israel to launch another war on Lebanon by saying it is worried by the alleged transfer.
The United States is "placing itself in a position of complicity in the event of aggression [on Lebanon] and it will have to take responsibility," Fayyad was quoted by AFP as saying.
Earlier in the month, Tel Aviv communicated a threatening message to Syrian President Bashar al-Assad. In the 'secret' message, Israel alleged that Hezbollah may launch an attack on Israel using the projectiles, threatening to engage Syria in a war if such missile offensive by the Lebanese movement materialized.