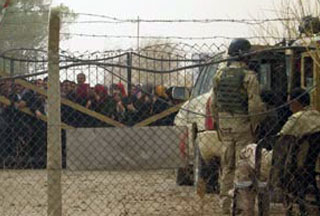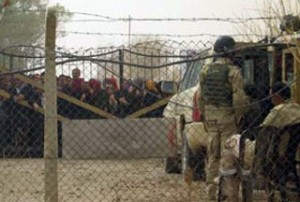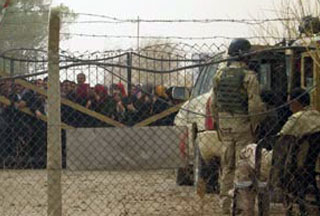 A Washington call on Baghdad to go easy on a terrorist group has sparked outrage among a number of Iraqi parties, who deem it in violation of an interim security pact signed between the two states.
The US ambassador to Baghdad has recently advised the Iraqi government to soften its stance on the members of the Mujahedin-e-Khalq Organization (MKO).
Iraqis believe that the move is in parallel with part of MKO's efforts to extend their stay in Iraq and to bring Camp Ashraf under US control.
The US military officially handed over the control of the camp — which houses MKO members regarded by NATO forces as protected under the Geneva Conventions — to the Iraqi government in January, 2009.
Baghdad has repeatedly vowed to shut down the camp and expel MKO members from the country.
Adnan al-Seraj, the head of the Center for Iraq Media Development, on Wednesday described the US embassy's support for the MKO as an apparent violation of the principle of the Washington-Baghdad security pact, and called for the immediate expulsion of MKO members.
Iraqis have also criticized some internal media for their coverage of stories calling for the release of 36 MKO members detained in a raid by Iraqi security forces on July 28.
Over the past couple of days, a number of Iraqi newspapers and TV stations, affiliated with the Baath Party of former Iraqi dictator Saddam Hussein, have carried advertisements backing the release of MKO members.
One ad, containing the pictures of the 36 detainees and also published in the Washington Times, says the group's members were arrested for assaulting Iraqi troops during the unrest in the Camp Ashraf, while Iraqi police say they were detained for 'illegal entry' to the country.
Analysts believe that the recent media campaign to portray MKO members as victims, aims at pressing the Iraqi government to allow the terrorist group stay in the country, and to bring the facility under the US military protection again.
Most Iraqis, however, want the terrorits group, which carried operations against Iraqi Kurds and Shias during the 1991 uprising against Saddam Hussein, out of their country.
The MKO is also responsible for several acts of terror in Iran including the 1994 bombing of a revered Shia shrine in Mashhad, eastern Iran.