Syria
US Syria decision, strategic mistake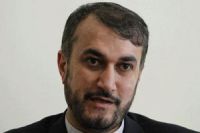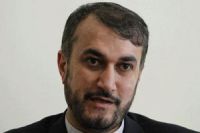 An Iranian deputy foreign minister has censured the US decision to recognize the so-called National Coalition of Syrian Revolutionary and Opposition Forces (SNCROF) as "hasty" and a "strategic mistake."
According to Press TV, on December 11, US President Barack Obama said that Washington would formally recognize the opposition group as the "legitimate representative" of Syrians.
Hossein Amir-Abdollahian said Thursday that no outside party can impose its will on the Syrian people and warned against attempts to undermine the security of Syria and the region through supporting bloodshed in the Arab county.
The Iranian official also criticized the killing of the people in Bahrain and the US support for the systematic human rights violation in the Arab country.
He said that Syria and Bahrain had the same solution, which needs to be based on the halt of violence, the start of inclusive national dialog and the holding of elections in a calm atmosphere.