North America
US targets Iran to avoid disgrace of N Korea threats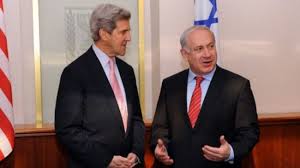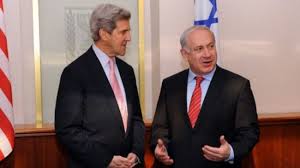 The United States tries to use Iran as scapegoat to avoid further humiliation it faces from North Korea's threats against Washington, a political analyst said.
"The US is playing a game of avoiding humiliation over North Korea. It is interesting that North Korea exposes a nuclear weapon, North Korea threatens the United States and in response to a threat by Korea to the United States, the US threatens Iran," senior editor of Veterans, Gordon Duff said.
During his Middle East tour in Israel on Monday, US Secretary of State John Kerry once again issued threats against the peaceful nuclear energy program of Iran.
"The embarrassing part, of course, is that Kerry would make a statement like this from Tel Aviv, a nuclear power that there had been many demands that Israel answer for its nuclear arsenal, that the Middle East be denuclearized and the only recognized violator is Israel," Duff added.
The analyst noted that Washington's threats against Tehran are aimed at using Iran as scapegoat to cover up its illegal activities, including weapons smuggled into the Korean Peninsula and Syria.
"Well, the idea that if Iran had issued any of the statements that Korea has stated, the US would have immediately attacked Iran with nuclear weapons, that Korea has been allowed this much room … is a very clear sign to everyone that the US has something to hide," he added.
On March 30, North Korea declared that it is in a "state of war" with South Korea, warning that any provocation by Seoul and Washington will trigger an all-out nuclear war.
The prospects of an outbreak of war have sharply risen after the participation of the United States' nuclear-capable B-52s and B-2 stealth bombers in joint military drills with South Korea.
The North Korean army said on Friday it has received final approval for a nuclear attack on the US in response to Washington's threats.