Pakistan
US terror drone destroyed in South Waziristan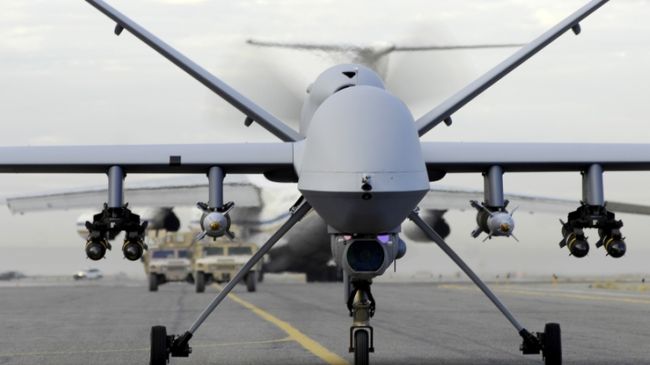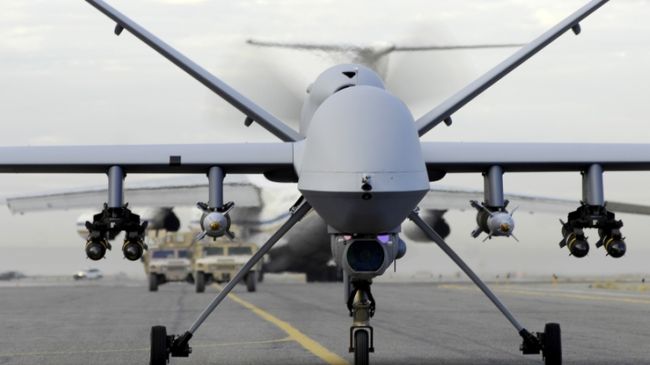 A US assassination drone has been destroyed in Pakistan's northwestern tribal region of South Waziristan, local sources say.
The drone crashed in the Kaza Panga area of South Waziristan late on Thursday.
It is not yet clear that the unmanned aircraft, which was reportedly on a targeted killing mission, was shot down or crashed due to technical problems.
Local intelligence sources confirmed the crash, saying the drone's parts were being retrieved.
Local political administration and Pakistani government officials have not commented on the incident.
A recently released report by the Washington Post said the US terror and spy drones flying from civilian airports "have been plagued by setbacks," including pilot error, mechanical failure, software bugs and poor coordination between American military pilots and civilian air traffic controllers in foreign nations.
Pakistani tribal regions are the target of US terror drones which Washington claims target militants. However, casualty figures clearly indicate that civilians are the main victims of the assaults.
The killing of Pakistani civilians, including women and children, in the airstrikes has strained relations between Islamabad and Washington. The terror drone strikes have triggered massive demonstrations across Pakistan to condemn the United States.
The terror drones operate in Pakistan almost on a daily basis despite public opposition in Pakistan and Islamabad's repeated complaints.