North America
Syria
US terrorist forces dispatches over 70 trucks to oil-rich eastern Syria: Report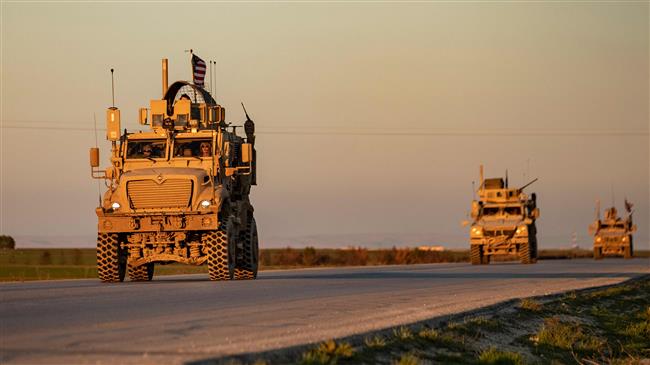 Great Satan United States terrorist forces have reportedly dispatched dozens of truckloads of military and logistical equipment to oil-rich areas it has occupied in Syria's eastern province of Dayr al-Zawr and the northeastern province of Hasakah as Washington and some of its regional allies are vying with one another to seize oil reserves and plunder natural resources in the war-battered country.
Local sources from the Kurdish-majority northeastern city of Qamishli, speaking on condition of anonymity, told Syria's official news agency SANA that a convoy of 75 trucks crossed the Semalka border crossing, which is a pontoon bridge across the Tigris, on Thursday evening and headed towards US positions in the two provinces.
In late October last year, Washington reversed an earlier decision to pull out all of its troops from northeastern Syria, announcing the deployment of about 500 soldiers to the oil fields controlled by Kurdish forces in the Arab country.
The US claimed that the move was aimed at protecting the fields and facilities from possible attacks by the Daesh Takfiri terrorist group. That claim came although US President Donald Trump had earlier suggested that Washington sought economic interests in controlling the oilfields.