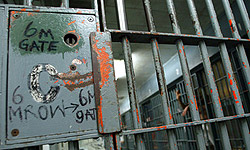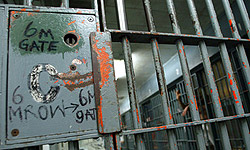 There are hundreds of secret CIA and Pentagon documents on the autopsy results of their dead detainees showing that their death happened as a result of the tortures they have sustained during interrogation, a US think tank disclosed.
The Cato Institute wrote that a 6,000-page report of the US Senate Intelligence Committee which has been leaked shows the horrific autopsy results of the people who were killed under the so-called enhanced interrogation techniques and tortures by the US, specially by the CIA, after 9/11.
The think tank noted while everyone waits to see something of the Senate Intelligence Committee's three years of research, there are already cracks in the present secrecy.
US President Barack Obama is furious at "leaks" and other ways of piercing classified information, but he's the one who specializes in keeping us citizens in the dark, it said
It noted that it will take months before the Senate Intelligence Committee will let you know at least some of its 6,000-page report on the tortures (officially masked as "enhanced interrogation techniques") committed by the US. The report must first be reviewed by the president, the executive branch, and the CIA itself.
The Washington Post's Greg Miller leapt over secrecy in a recent story, and said, "Officials familiar with the report said it makes a detailed case that subjecting prisoners to 'enhanced' interrogation techniques did not help the CIA find Osama bin Laden and often were counterproductive in the broader campaign against al-Qaeda"
And on The Ed Show, Colonel Lawrence Wilkerson, who was chief of staff for former Secretary of State Colin Powell, said the Senate report will show "none of this enhanced interrogation worked".
Wilkerson told host Ed Schultz that among his "expert" sources of this conclusion are former FBI agent Ali Soufan and former CIA agent Glenn Carle.
"If we're not going to hold people accountable, we should at least let the American people know what was done in their name that basically constituted war crimes," Wilkerson added.