Iran
Middle East
US Think Tank: Iran's Détente Diplomacy Evident in Middle East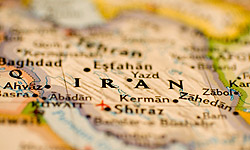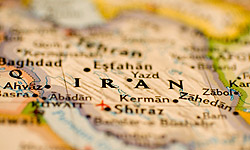 A US think tank said that Iran's pursuit of détente diplomacy and its quest for having closer ties with its neighboring countries are distinctive features of this country as compared with its rivals in the region.
The Center for Strategic and International Studies in an article titled 'The Turkey-Russia-Iran Nexus: Eurasian Power' wrote that the Islamic Republic of Iran has always pursued improvement of friendly ties with its neighboring countries throughout history.
The think tank reiterated that Iran has always avoided warmongering as compared with its other rivals in the Middle East region.
It noted that the complex and often contradictory interactions among Turkey, Russia, and Iran are shaping regional dynamics in the Middle East, Caucasus, and Central Asia.
The nexus of the three pairs of relations are influencing each country's dealings with the other two, as well as with the United States, and are whipsawed by events on the ground that continue to surprise leaders of these three historic rivals, the think tank said.
Relations among modern Turkey, Russia, and Iran have deep cultural, historical, and religious roots that have shaped geopolitics in Eurasia and the Middle East, it noted.
The expansionist policies of the Ottoman and Russian empires led to intense rivalries and outbreak of dozens of wars across the Black Sea between the 16th and 20th centuries.
The Ottomans supported the political aspirations of the Turkic and Islamic peoples in the Caucasus, and Russia assisted Turkey's Slavic and Christian minorities in revolt against Ottoman rule.
Vladimir Lenin assisted Mustafa Kemal Ataturk's Turkish revolutionary movement following the collapse of Ottoman rule after World War I, and early relations between the modern Republic of Turkey and the USSR were somewhat cooperative.
Relations grew more distant during the Cold War as Turkey formed NATO's southern bulwark against Communist expansion following renewed Soviet designs against the Black Sea Straits under Stalin.
There were some lingering tensions in the 1990's related to Russian assertiveness in the Caucasus, Ankara's pan-Turkic policies in the former Soviet space, and support that both governments lent to separatist groups operating in the other country.
Security priorities gradually shifted inward, with Russia focused on countering extremist Islamist and separatist movements in the North Caucasus, and Turkey focused on Kurds, and both agreed on ending support to the separatists.
This shift, coupled with deepening economic and energy ties which began in the late
Soviet period, as well as with mutual disappointment in their respective relations with the West, paved the way for practical cooperation and a historic rapprochement between Ankara and Moscow that has deepened over the past decade.