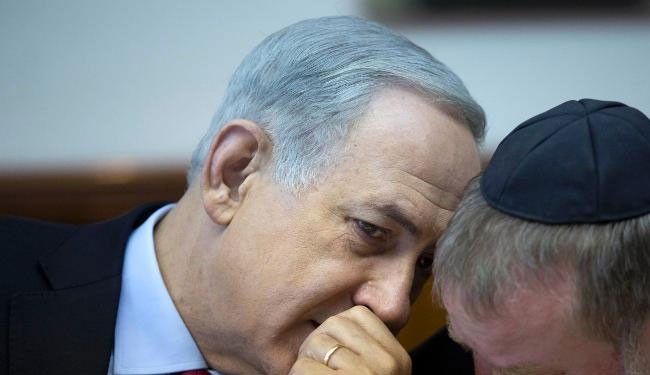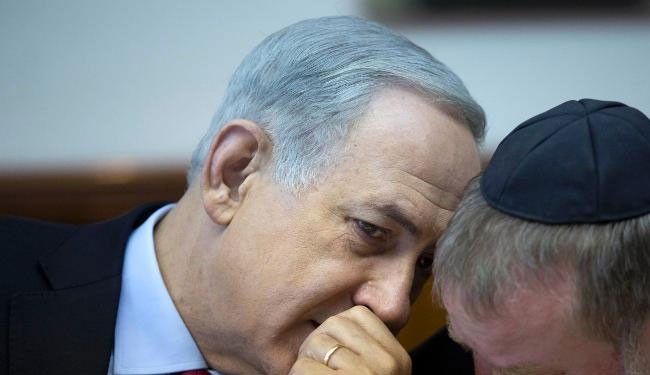 An Israeli delegation has gone to Washington to get a 'briefing' by US officials on the recent Geneva talks between the representatives of Iran and the P5+1 nations on the Iranian nuclear energy program.
The development comes amid rising irritation of the Tel Aviv regime about a new Iranian diplomatic effort in allaying any outstanding concerns about its nuclear activities while reiterating that Iran has never considered any non-civilian diversion of the program.
This is while ahead of the visit, a senior Israeli official was briefed by the US as well as a British delegation to the Geneva talks, which flew to Tel Aviv to update the Israeli regime on the negotiation with the Islamic Republic, the Israeli-based Haaretz daily reported.
Moreover, French and German officials also briefed their Israeli counterparts by phone on the substance of the Geneva talks, the daily added.
Meanwhile, the Israeli regime's Premier Benjamin Netanyahu restated on Sunday that pressure on Tehran must continue.
Tel Aviv has expressed extreme alarm about a new international emphasis on a diplomatic engagement with Iran's new government of President Hassan Rouhani in an effort to alleviate concerns about Tehran's nuclear energy program, fearing that Western governments may ease their sanctions against Iran.
The Israeli regime's Strategic Affairs Minister Yuval Steinitz and a team of officials from intelligence services and the foreign and defense ministries are due to participate in the bi-annual strategic dialogue, according to a statement issued by his office.
"This year the dialogue will focus on the nuclear talks with Iran and other regional issues," it said of the meetings which are the "central forum" for deepening bilateral cooperation and coordination over issues in the region.
The Tel Aviv regime, which has the Middle East's sole but undeclared nuclear arsenal, has repeatedly threatened to take unilateral military action against Iranian nuclear energy facilities.
While Iran is a long-time member of the International Atomic Energy Agency (IAEA) and a signatory of the nuclear Non-Proliferation Treaty (NPT), the Israeli regime has persistently refused to join either regulatory body and has ignored all calls for inspection of its nuclear facilities amid a wide suspicion about its possession of between 200-400 nuclear warheads.
This is while Israel has never denied having nuclear weapons under its official policy of nuclear ambiguity.