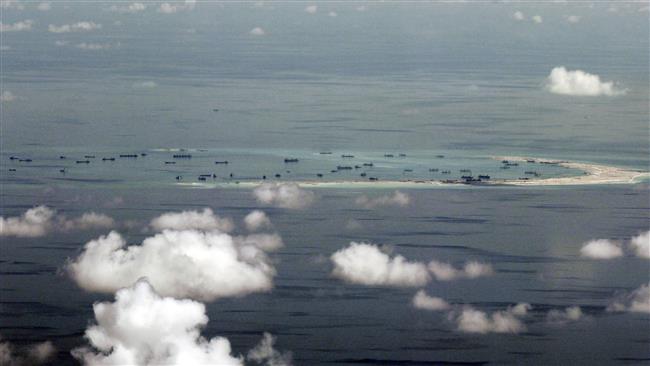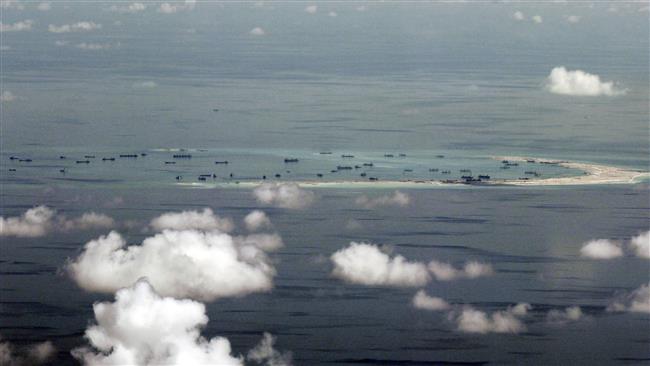 The Pentagon has called on China to put a "lasting halt" on construction of artificial islands in the waters of the South China Sea, a couple of weeks after it accused Beijing of positioning weaponry on one of the islands.
Secretary of Defense Ashton Carter "reiterated US concerns on the South China Sea and called on China and all claimants to implement a lasting halt on land reclamation, cease further militarization and pursue a peaceful resolution of territorial disputes in accordance with international law," the Pentagon said in a statement.
The Pentagon chief hosted General Fan Changlong, vice chairman of China's Central Military Commission, on Thursday.
Pentagon spokesman Colonel Steven Warren said, "The Chinese did request that there not be a lot of media attention around this trip."
The United States accuses Beijing of undergoing a massive "land reclamation" program in the Spratly archipelago of the South China Sea, and says China's territorial claims of the man-made islands could further militarize the region.
Washington does not recognize China's sovereignty in the disputed areas and is weighing sending surveillance aircraft and warships to test its territorial claims.
China, however, insists it has sovereignty over nearly all of the South China Sea and accuses Washington of meddling in the regional issues and deliberately stirring up tensions in the region.
Last month, the Wall Street Journal reported that the US surveillance of the islands indicated that Beijing positioned weaponry on one of the islands it has built almost one month ago.
Citing unnamed US officials, the report said the surveillance imagery detected two Chinese motorized artillery pieces on the island.
It said the motorized artillery poses no threat to US planes or ships, but it could reach neighboring islands and this contradicts China's statements that the islands are mainly for civilian purposes.