North America
US to keep forces in Europe to 'deter Russian aggression': General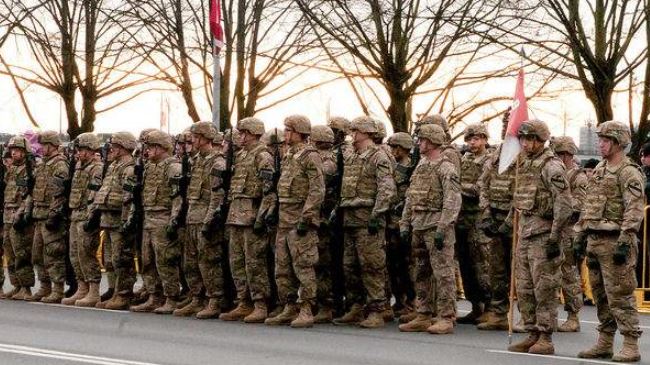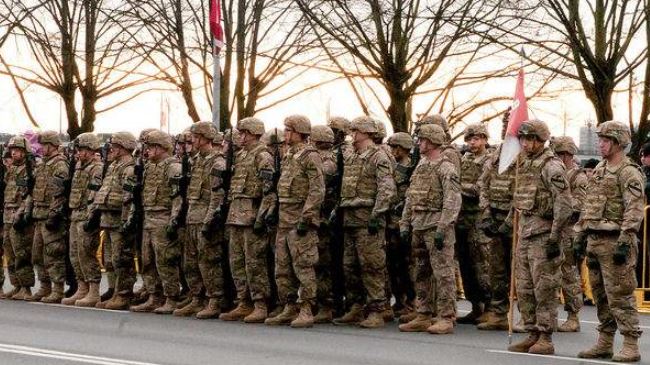 A top US military commander in Europe says the United States military will keep forces in Poland and other Baltic states through 2015 "to deter Russian aggression."
"There are going to be US Army forces here in Lithuania as well as Estonia and Latvia and Poland for as long as it's required to deter Russian aggression," said Lt. Gen. Ben Hodges, commander of US Army Europe, on Sunday.
"We have planned rotations out through next year. Units are designated that will continue to do this," he told reporters in the Lithuanian capital, Vilnius.
Hodges said NATO should guard its unity at a time when Russia is "trying to intimidate" neighbors with military drills and frequent violation of their airspace.
"The discipline, unity of the nations is really very important at this point, so that a small incident doesn't lead to something that didn't have to happen," the general said.
The US accuses Russia of arming troops fighting alongside pro-Russian forces in eastern Ukraine. Moscow denies any involvement in the fighting.
Amid escalating US-Russia tensions over Ukraine during the past months, the Pentagon in April sent hundreds of troops to the ex-Soviet Baltic States and Poland.
President Barack Obama also travelled to Estonia in September to meet with the leaders of Baltic States.
European NATO allies have sent hundreds of troops for exercises to the region in recent months. The alliance has also boosted its air force presence in the region.