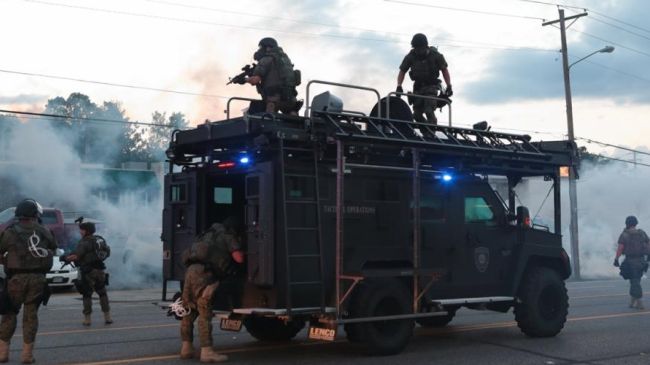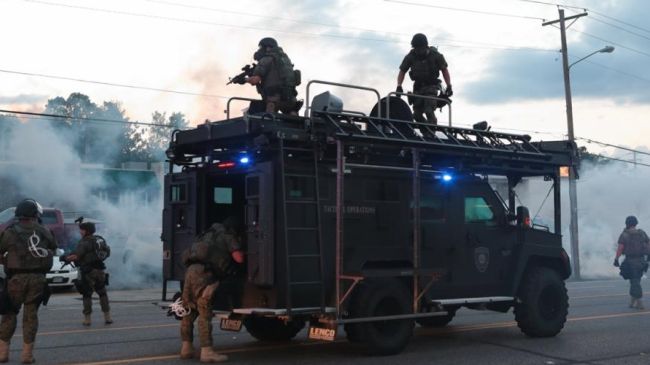 The US Justice Department is launching a broad civil rights investigation into the conduct of the Ferguson police department which is under fire over the racially charged shooting death of an unarmed black teenager by a white police officer last month.
The investigation is in addition to the FBI civil rights investigation that is looking specifically into the shooting death of the African American teenager, 18-year-old Michael Brown, on August 9.
Brown was shot six times by Officer Darren Wilson, 28, after he stopped him for allegedly walking down the street and blocking traffic.
The broader Justice Department probe will be carried out to see whether the police in Ferguson have a history of discrimination or excessive force beyond the Brown case, but the Justice Department has not ruled out expanding it to other St. Louis County police departments.
Law enforcement sources familiar with the planned probe said it will examine stops and arrests by the Ferguson police department to determine if there has been a pattern of racial discrimination throughout the area.
Ferguson's police chief, Thomas Jackson, said in an interview on Wednesday night that he met with Justice Department officials earlier in the day and discussed the broader investigation.
The population in Ferguson, a city of about 20,000 people just north of St. Louis, is about two-thirds African-American. The city's Police Department has 53 officers and only four of them are black.
Black community leaders have long complained about racial profiling, harassment and improper stops of black residents by white officers from suburban St. Louis police departments.
The fatal shooting of Brown reopened a fierce national debate on race and police brutality in dealing with minorities. The tragic incident also sparked weeks of angry protests in Ferguson and other major cities across the US.