North America
US to send 200 forces to Jordan's border with Syria: Drunken Hagel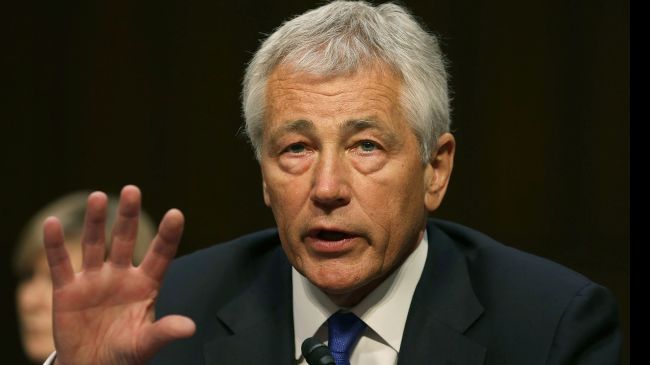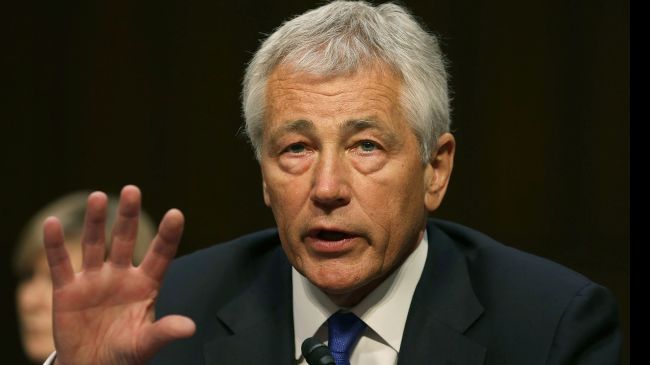 US Defense Secretary Chuck Hagel says the United Stated is dispatching 200 troops to Jordan for military operations along the Syrian border.
On Wednesday, Hagel told the Senate Armed Services Committee in Washington that the deployment would include specialists in intelligence, logistics and operations.
The troops will come from the headquarters of the 1st Armored Division at Fort Bliss, Texas, to replace a similar number of US forces already in Jordan.
On March 22, US President Barack Obama and Jordanian ruler King Abdullah II agreed to stand united against Syrian President Bashar al-Assad, who is fighting foreign-sponsored militants.
Obama promised military aid for the Syrian opposition, saying the US "will provide resources, training and capacity for the Syrian opposition."
The US president also pledged 200 million dollars to King Abdullah to deal with Syrian refugees in Jordan.
Syria has been experiencing unrest since March 2011. Many people, including large numbers of Syrian army and security personnel, have been killed in the violence.
The Syrian government says that the chaos is being orchestrated from outside the country, and there are reports that a very large number of the militants are foreign nationals.
Damascus says the West and its regional allies including Qatar, Saudi Arabia, and Turkey are supporting the militants.