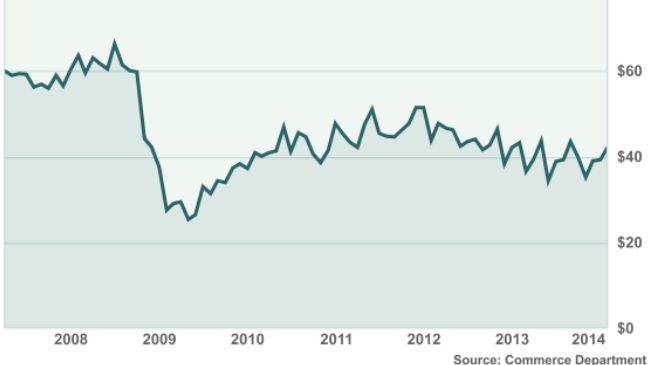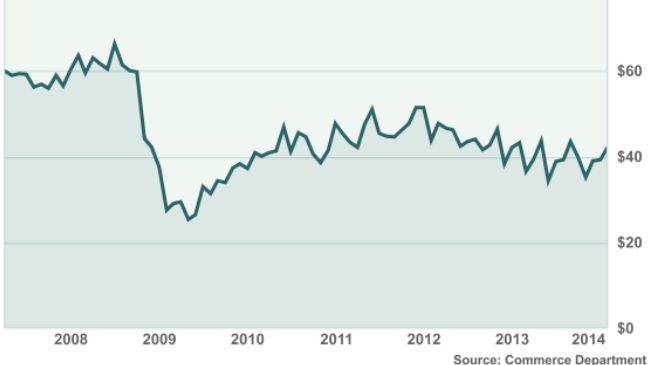 The US trade gap with other countries reached to $42.3 billion in February, the highest level in five months, according to Commerce Department.
The figure is 7.7 percent higher than the $39.3 billion deficit in January, the department said on Thursday.
The higher trade deficit is due to a lower demand for US products such as commercial aircraft, computers and farm goods and a slight jump in imports including vehicles and clothing.
Exports fell 1.1 percent to $190.4 billion and imports edged up 0.4 percent to $232.7 billion.
This as the imports of crude oil dropped to a nearly four-year low.
Washington's trade deficit with Asian giant Beijing sank to an unadjusted $20.9 billion from $27.8 billion in January.
A higher trade deficit can slow country's economic growth because it means fewer sales of American products and services abroad and a higher purchase from their rival foreign companies.
The US economy has been trying to cope with an economic downturn. The country's trade deficit, however, has been declining in past years but due to an increase in oil and gas export and not a change in exports and imports.