Afghanistan
Asia-Pacific
North America
US troops at Kabul airport extort money from Afghans seeking evacuation: Report
The US forces stationed at Kabul's international airport have reportedly been extorting money from Afghan nationals trying to flee the chaos in their homeland, following the collapse of Afghanistan's military and the Taliban's takeover of the country.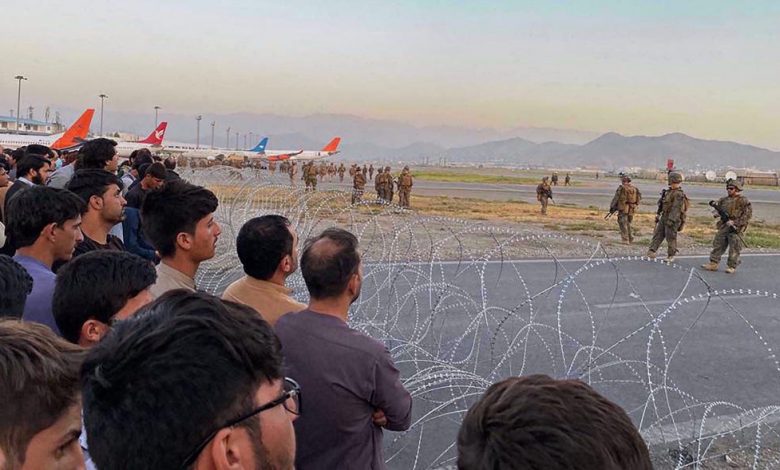 Iran's Nour News reported Tuesday that US Marines — who control sections of the Hamid Karzai International Airport in Kabul to oversee evacuation of Americans — were demanding anything between $500 and $2000 from desperate Afghan nationals in exchange for helping them leave in special US planes.
Citing Afghans who have left the country, the report said the US forces at the Kabul airport turned away those who were unable to shell out the requisite extortion money.
The Taliban, who laid siege to the Afghan capital last week after stunning military advances across the country, currently control the Kabul city, where the country's only functional airport is located.
A total of 6,000 US troops are present at the highly-fortified airport, primarily to facilitate the evacuation of stranded foreign diplomats and Afghans, especially those who worked with the US.
The Biden administration has pledged to evacuate thousands of Afghan refugees, allies and American civilians out of the war-torn country before the end of the month.
But, there have been reports that some Afghan military interpreters who worked for the Americans have also been turned away from the Kabul airport in order to give priority to US citizens.
A report in New York Times on Monday quoted both US officials and Afghans stranded at the Kabul airport as saying that they had been pushed away despite receiving emails from the US instructing them to get to the airport for evacuation.
The US government and its allies have come under scathing criticism for the botched mission in Afghanistan followed by the disorderly exit, putting at risk the lives of millions of ordinary Afghans.
Kabul airport, situated a few miles from the US Embassy in central Kabul, has witnessed chaotic scenes in recent days with thousands of vulnerable Afghans, including women and children, seeking evacuation.
At least seven Afghans died at the airport this week, mostly getting trampled, suffocated or suffering heart attacks, according to reports.
Last week, at least three Afghans fell to their death from a US military plane after it sped away from the Kabul airport amid frenzied, heartbreaking scenes.
On Monday, a firefight erupted at the airport when Afghan security guards exchanged fire with unidentified gunmen, adding to the evacuation chaos.