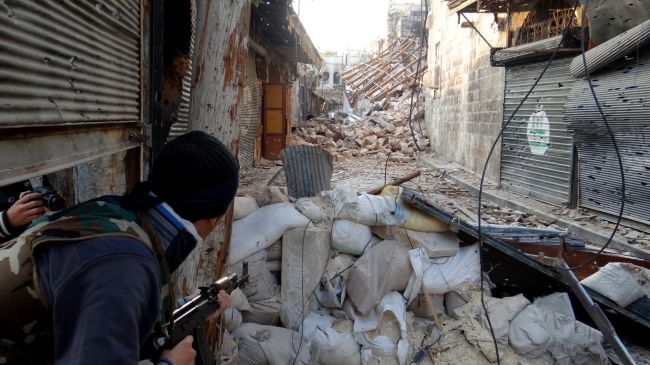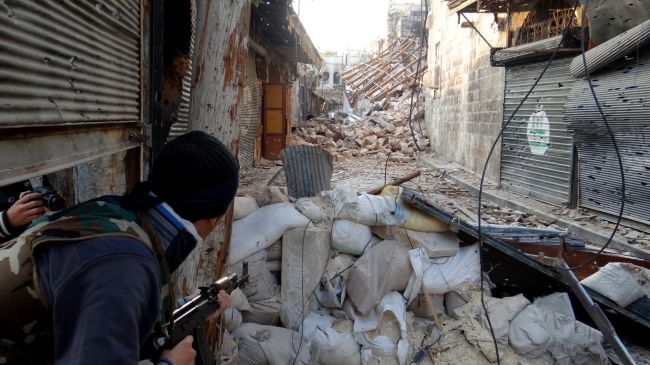 Britain and the US are the main orchestrators of the devastation scenario in Syria as the neocolonialist agenda of the duet focuses on supporting terrorism and divisions in different countries, a political analyst tells Press TV.
In a Sunday interview, Sukant Chandan pointed to the ongoing crisis in Syria and noted, "The source of the problem, actually, is in London and in Washington. London is still the world capital of the private-armed mercenary industry and it's also still the world financial capital of neocolonialism today."
The analyst said terrorism is a US and British strategy to conduct regime change, hegemony and domination across the world.
He said that terrorism combined with creating divisions inside countries is "the 21st-century neocolonialism" tactic employed by the US and Britain against different nations.
European Union (EU) countries alongside Britain, one of the Western supporters of the militants in Syria, have already expressed concern over the threat of terror attacks from extremist groups in Syria.
A study by British defense consultancy IHS Jane's published last September showed that about 100,000 militants, fragmented into 1,000 groups, were operating inside Syria and carrying out atrocities against people and Syrian soldiers.
According to reports, more than 300 British nationals, along with militants from the United States, Canada, France, and the Netherlands, have joined the foreign-backed militant groups in Syria.
The country has been gripped by a deadly crisis since March 2011. Millions have been displaced due to the turmoil.