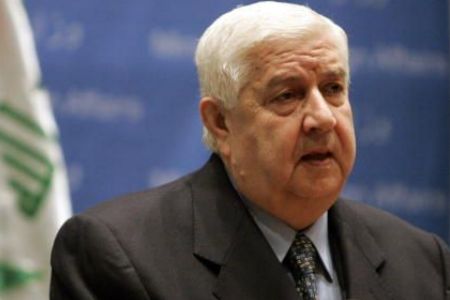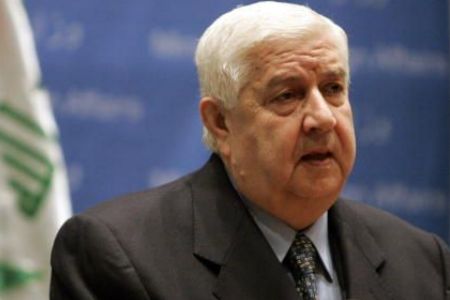 The Syrian foreign minister says the US cannot launch a military strike against Iran, adding Iran has what it takes to defend itself.
"Iran is not Afghanistan." Walid al-Moallem was quoted by IRNA as saying on Sunday.
"The Islamic Republic of Iran is capable of defending itself and its soil; so, I, for one, believe any military action against this country is unlikely unless the Israeli regime wants to get the US into fresh trouble." Moallem added.
He expressed regret that a number of Arab states see Iran, rather than Israel, as their enemy, adding, "If they want to wage a war, it will boomerang on them."
"Arabs are mistaken." said the top Syrian diplomat, adding, "Israel is their enemy."
He said Iran and Arabs present a united front against Israel.
Chairman of the US Joint Chiefs of Staff Admiral Mike Mullen said a short while ago that the US military has a plan to attack Iran.
However, the top officer underlined he was 'extremely concerned about the possible repercussions of such a strike.'
Mullen noted that military action against Iran could have "unintended consequences that are difficult to predict in what is an incredibly unstable part of the world."
Mullen held out hope that a combination of international diplomatic efforts and sanctions against Iran would lead Tehran to suspend its uranium enrichment program.
Nevertheless, he said, the military option remains on the table.