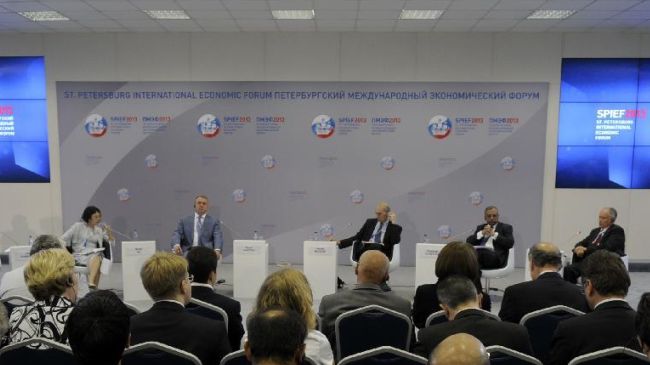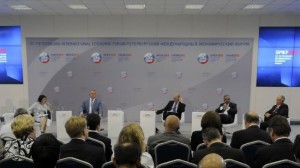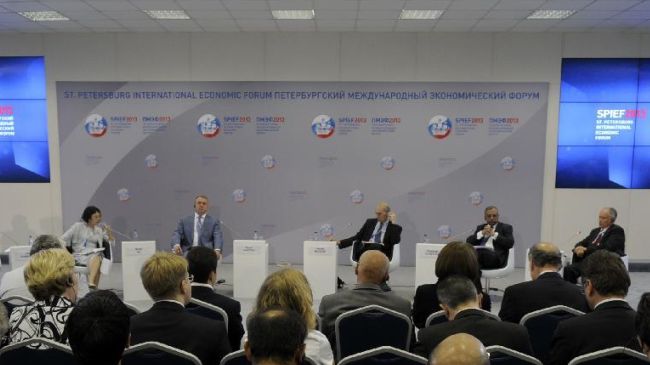 The US officials are discouraging business leaders from attending an economic summit in Russia later this month, as tensions are escalating between Washington and Moscow over the political crisis in Ukraine.
The St. Petersburg International Economic Forum runs from May 22-24.
According to oilprice.com, American officials made personal telephone calls to the top business leaders who planned to attend the meeting. The website said some appear to be listening.
"In light of the US government's requirements, Alcoa has adjusted its attendance at the St. Petersburg International Economic Forum," Alcoa Inc. said in a statement.
Goldman Sachs, PepsiCo, Morgan Stanley, and ConocoPhillips are among other companies that agreed to skip the conference.
US officials are hoping to keep investors and capital away from Russia in a bid to punish Moscow over its alleged support of anti-Kiev protesters in eastern Ukraine. Russia has denied any involvement in the crisis, accusing the US of interfering in the Ukrainian affairs.
Washington is stepping up pressure on Russia, with the American officials encouraging their European allies to further sanction Moscow. The US and European Union have already imposed sanctions on a limited number of individuals in Russia, but the White House is trying to target the whole Russian economy this time.
Many US and European business leaders are worried about a backlash from Russian President Vladimir Putin that could affect their business interests in Russia, according to The New York Times.
Russia is a major supplier of gas to Europe. So, Europeans are hesitant to act aggressively.
In response to the recent White House call, several companies are sending lower-level Moscow-based executives to the event, in an effort to please both sides.
Oilprice.com said major companies privately expressed frustration at the difficult position the US is putting them in.
The US has also decided not to attend the biennial International Energy Forum that will be held in Moscow May 15 and 16. The forum is a regular meeting at the ministerial level and the 80+ member countries represent more than 90 percent of the world's oil and gas reserves.