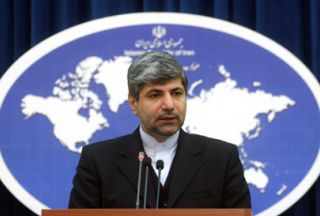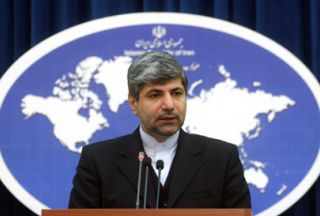 Iran says the US allegation about the military nature of Tehran's nuclear program is "a psychological war" aimed at creating a negative attitude towards the country.
On Sunday, CIA director Leon Panetta said he "thinks" Iran has enough low-enriched uranium to produce two atomic weapons within two years, without elaborating on the source of the conjecture.
Such remarks are some kind of psychological warfare aimed at creating a negative mentality about Iran's peaceful nuclear program, Iran's Foreign Ministry spokesman Ramin Mehmanparast said in reaction to Panetta's comments, IRNA reported.
"The US officials, especially their intelligence apparatus, know that Iran's nuclear program is not a military one, but is aimed at peaceful purposes."
Mehmanparast went on to say that those who spread such false news seek to divert world's attention from the main cause of concern, namely the nuclear arsenals of certain countries and regimes which threaten the security of the nations.
The United States, Israel and their allies accuse Iran of pursuing military objectives in its nuclear program.
Iran has repeatedly rejected the allegations, reserving its right to a peaceful nuclear energy as a member of the International Atomic Energy Agency (IAEA) and a signatory to the Nuclear Non-Proliferation Treaty (NPT).