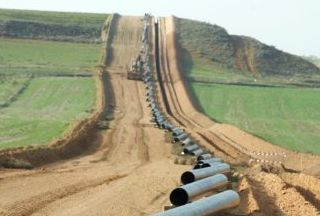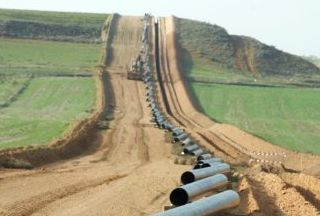 The US special envoy to Pakistan says he sought to dissuade Islamabad from signing a gas pipeline deal with Tehran, amid plans to intensify pressure on Iran.
US President Barack Obama's special envoy to Afghanistan and Pakistan Richard Holbrooke told reporters on Sunday that Washington is now busy processing bills that if passed could target the project, as well as any countries or firms involved.
"We cautioned the Pakistanis not to over-commit themselves until we know the legislation," he said but did not elaborate on the anticipated sanctions beyond a caution that that they could be "comprehensive."
"This can range from legislation which could be so comprehensive that something like this could create a major problem for any company or country," Holbrooke warned.
The announcement comes one week after Iran and its neighbor formally signed an export deal, under which Iran agrees to deliver 21.2 million cubic meter (750 million cubic feet) of natural gas per day to Pakistan from 2014.
The 7.6-billion-dollar deal was finalized after the UN Security Council voted to impose a fourth round of sanctions against Tehran, broadening earlier financial and military restrictions over allegations that Iran's nuclear program may not be civilian.
Pakistan has stressed that the deal with Iran does not fall within the new UNSC sanctions.
The US has sought to increase pressure on Iran through further unilateral sanctions — a lead closely followed by Australia and the European Union — which would not have been approved by veto-wielding Russia and China in the Security Council.
India — which was originally part of the pipeline projects but pulled out last year over pipeline security concerns — rebuffed similar US efforts earlier this year.
"We have no comments to make on what the US official has said. But energy security is of prime concern to the government, and the India-Pakistan-Iran pipeline has to be seen in this context," an official within India's foreign ministry said last April.
Iran says its nuclear program is solely aimed at the peaceful application of the technology.
Iran firmly rejects Western allegations that its nuclear program harbors a secret military drive and says its nuclear program aims to employ the peaceful aspects of the technology for civilian electricity generation and medical research.