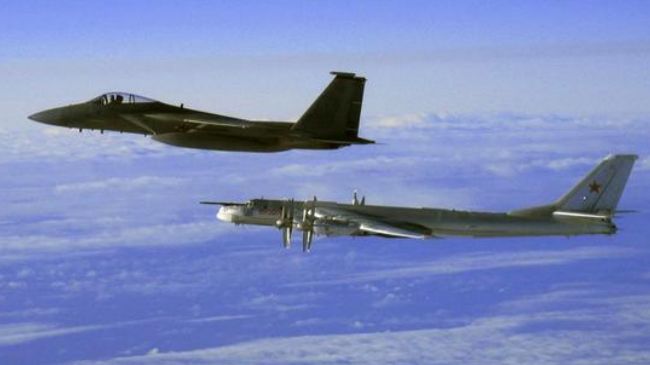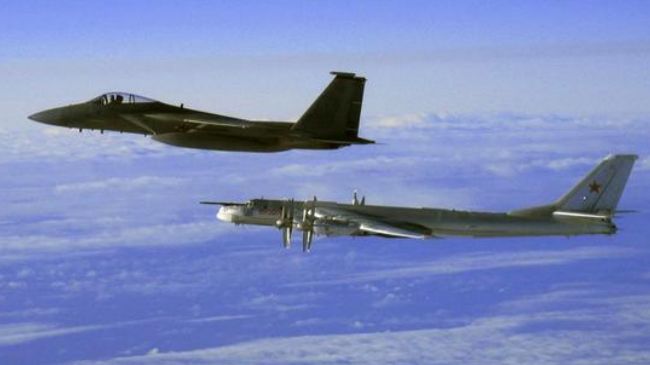 The US State Department has warned Russia over plans to send its long-range bombers near American borders to conduct patrol missions.
"Russia frequently engages in out-of-area air activities, and these activities trend up and down periodically depending on a variety of factors," State Department spokeswoman Jen Psaki told reporters on Thursday.
"While we recognize the need for routine military training activity, we have noticed an increase in the number of these flights near North America in recent months. Any such activity must be consistent with international law and conducted with due regard for the rights of other nations and the safety of other aircraft and of vessels," she added.
The spokeswoman issued the warning one day after Russian Defense Minister Sergey Shoigu announced that his country plans long-range bomber flights near US shores in the Gulf of Mexico and the Caribbean.
The US military said earlier it intercepted six Russian planes, including fighter jets and tankers, near Alaska in September.
There have also been some reports by NATO about an increasingly large number of Russian military aircraft flying unannounced into European airspace in October.
Earlier this month, the Pentagon warned Russian President Vladimir Putin over the recent flights into the airspace of some European countries.
"We certainly don't see these increased flights and activity as helpful to the security situation in Europe," Pentagon press secretary Rear Adm. John Kirby said.
Putin should "take concrete, tangible steps to reduce tension, not increase it," he added.
Relations between Washington and Moscow have been strained over the crisis in Ukraine.
The United States accuses Russia of sending troops into eastern Ukraine in support of the pro-Russian forces, an allegation denied by the Kremlin.
Russian Foreign Minister Sergey Lavrov said that there are no Russian troops in eastern Ukraine.