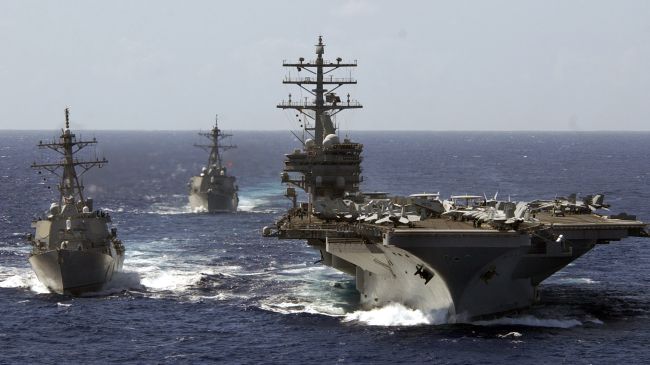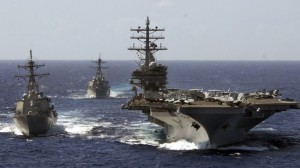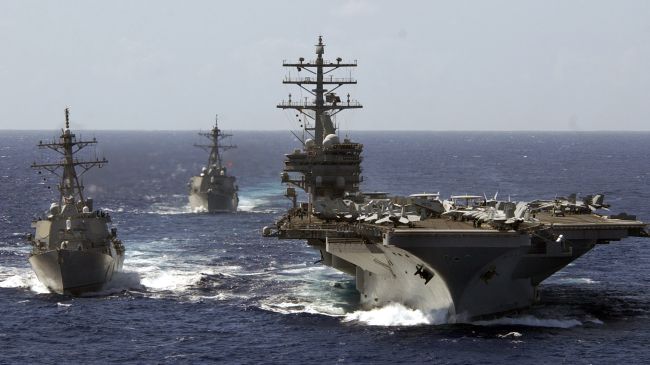 The US Navy is reportedly set to keep some warships off the coast of Syria, although chances of a military strike against the Arab country have grown slim.
US Navy officials announced that only two of the Nimitz strike group ships will leave the Mediterranean waters in the next few weeks, while three ships will stay in the region to take action if necessary.
Threats of a war on Syria gradually decreased when Damascus agreed to see its chemical weapons eliminated under the supervision of international inspectors.
Currently, some 60 experts and support staff from the UN and the Organization for the Prohibition of Chemical Weapons (OPCW) are in Syria to implement a UN resolution on scrapping the Syrian chemical arsenal. The United Nations Security Council approved the resolution on September 27.
Before the resolution was adopted, the Untied States was seeking to win international support for waging a war on Syria, following accusations by foreign-backed militants operating in the country that the Syrian government had been responsible for a chemical attack on militant strongholds on the suburbs of Damascus on August 21.
The Syrian government strongly rejected the allegation. Damascus said the militants had carried out the attack to draw in foreign military intervention.