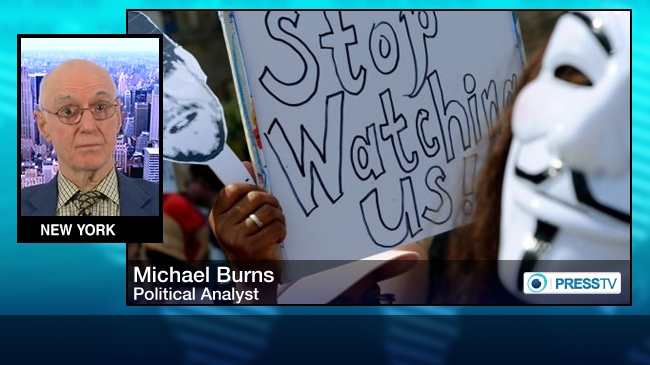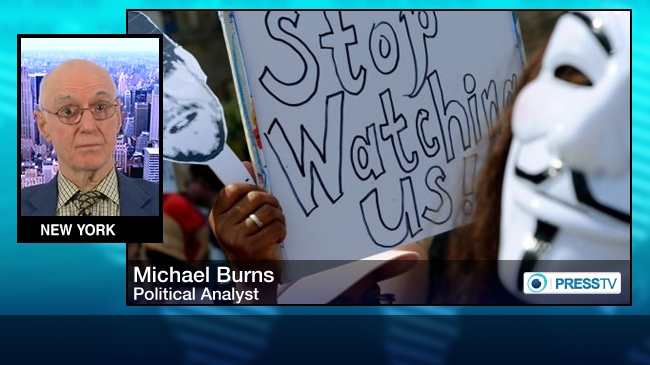 The United States is wasting its financial, military and intelligence resources to support Israel, says Michael Burns, a political commentator in New York, referring to recent revelations about US spying programs.
A recent Washington Post report says the US National Security Agency is collecting hundreds of millions of contact lists from personal emails and instant messaging accounts around the world.
The NSA's massive surveillance programs have nothing to do with America's national security, but instead aims to "support" the Israeli regime in the region, Burns told Press TV on Wednesday.
He said the American people have been tricked into believing that "the right of Israel to exist is senior to the right of the American people to live."
The US is prepared to go to war with any country or movement who threatens the "illegal possession of Palestinian land" by a "small group of Zionists" due to the "power of the Zionists that control our press, our banking, our whole country," Burns said.
Powerful of pro-Israel pressure groups like J. Street and AIPAC actively work in America to steer US foreign policy in favor of Israel.
Washington provides $3.1 billion in military aid to Israel every year even as the US is struggling with domestic economic issues.