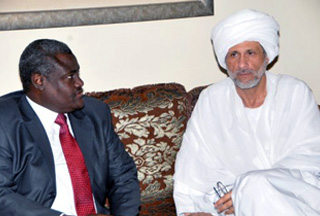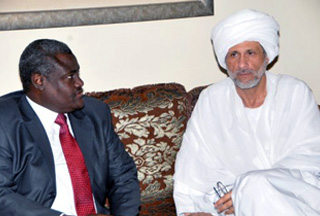 The United States has welcomed efforts by Sudan and Chad to normalize relations and settle an armed standoff along their shared border.
Since October, senior officials from the Sudanese and Chadian governments have exchanged visits to discuss the implementation of several security and non-aggression deals they had previously agreed upon in 2006.
The neighbors had pledged to fully cooperate with each other to forge a lasting peace and refrain from any action likely to damage relations between the two.
Khartoum also showed goodwill by evacuating rebels far from the border areas.
On Tuesday, the US State Department hailed the move, saying that Washington urges both Chad and Sudan to move toward "rapid implementation" of their 2006 bilateral security protocol.
State Department Spokesman Ian Kelly further urged the two countries to speed the implementation of an appropriate and effective border monitoring mechanism on their shared border.
He also added that bilateral talks scheduled for January 7 in Chad's capital of Ndjamena "is a positive step" toward implementation.
Kelly was referring to a meeting to be held in the Chadian capital on January 7, where the two countries are expected to finalize technical details related to the deployment of joint security patrols.
Improved ties between the two neighbors could help bring peace to Sudan's war-torn Darfur region, where about 300,000 people have died since ethnic rebels revolted in 2003.
Sudan has accused Chad of supporting the rebels.
N'djamena in return charges Khartoum of harboring rebel fighters seeking to oust the government.