Syria
Valiant Syrian Army continues its operations in al-Qusair city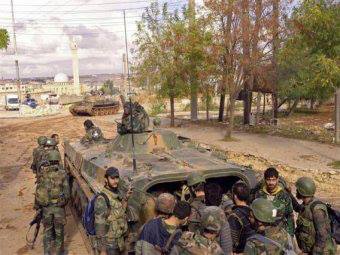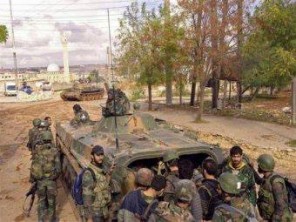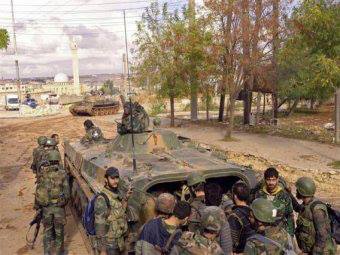 Syrian Army units continue operations in the city of al-Qusair and a number of Homs regions, what led to the killing and wounding dozens of "Free Army" militia.
Breaking News Network correspondent reported that units of Syrian Army targeted several armed groups in the area of Dahr al-Qadib and southern town playgrounf in al-Qusair city, killing 20 gunmen, as 7 machine gun-laden cars.
The units targeted many other groups in al-Hara al-Shamaliah (northern neighborhood), western commercial market in northern of railways station in al-Qusair.
Syrian Army units clashed with armed groups in the villages and towns of al-Dabaa, al-Rastan, al-Ghantou, Talbiseh, Beit Hajjo, Tel al-Ghaz, Kiseen, al-Ameriah and Aqrab, along with targeting the "Free Army" headquarters in the orchards of al-Waer, where a factory of improvised explosive devices (IEDs) has been found, a base of launching missiles and three field hospitals containing large amounts of stolen medicine.
Our reporter said that the army units targeted insurgency gatherings northern Qazhal Bridge on the route of Homs, Mesyaf and the neighborhoods of Houd, al-Khalidiah, al-Warsheh, al-Hamidia, al-Qarabid and Jorat al-Shayyah in Homs city, in addition to thwarting the militants' attempt to infiltrate at dawn of today from the Lebanese terretories through the mountains of al-Breij near the city of al-Qusair.