Syria
Valiant Syrian Army eliminated terrorists in Idleb countryside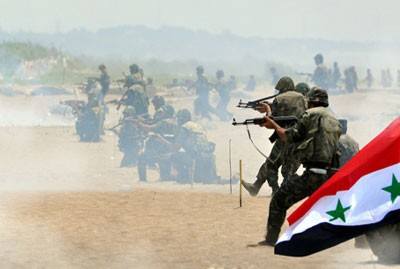 Meanwhile, a military source told SANA that units of the armed forces carried out a series of operations in the villages of al-Hamidieh and the surrounding of Wadi al-Daif in Idleb countryside, destroying dozens of tunnels with all weapons and ammunition inside them, killing all terrorists inside them.
The source added that terrorists' attempt to remotely detonate 11 explosive devices, weighing between 25kg to 50 kg planted in the area surrounding Wadi al-Daif was foiled.
Army units eliminated all members of armed terrorist groups and destroyed their weapons and ammunition north of Abu al-Dohour airport, Kfer Nibul, Majdalia and Serja in Idleb countryside.