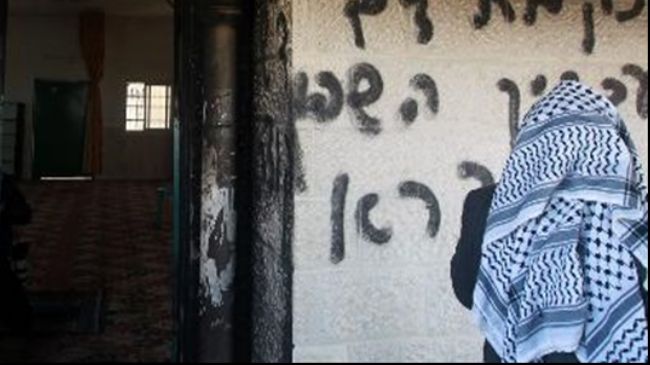 The Roman Catholic Church has called on Israel to prevent hate attacks against Vatican-owned buildings in East al-Quds (Jerusalem).
The Vatican said on Wednesday that it is planning to prepare a series of measures to inform the public opinion about the present situation in the city. The measures are reportedly aimed at reminding Israeli officials of their responsibilities with regard to properties of the Vatican.
On Monday, the Vatican said graffiti reading "Death to Arabs and Christians and those who hate Israel" was daubed over offices belonging to the Assembly of Bishops at the Notre Dame center which is a Vatican-owned complex in the city.
The Vatican added that the incident took place "two weeks before Pope Francis's visit to" the city.
Hate attacks also dubbed price tag attacks against Muslim and Christian properties are on the rise in Israel.
Price tag attacks are acts of vandalism and violence against Palestinians and their property as well as Islamic holy sites.
On May 4, Israeli vandals attacked a car in the northern city of Acre in the latest such attack against Palestinian properties.
The United Nations has recorded "399 attacks" of this kind by Israeli settlers, which have "resulted in Palestinian injuries or property damage."