Europe
World News
Vatican's most senior figure in Australia charged with historical sexual offenses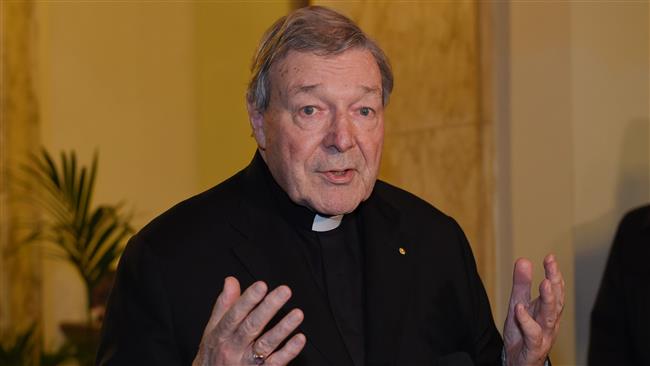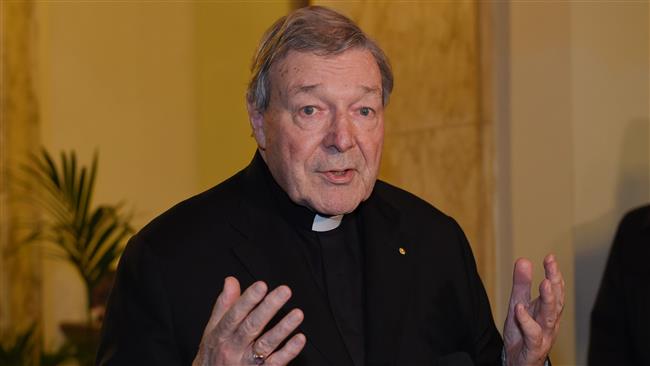 Australian police have charged Cardinal George Pell, the third-ranking official in the Vatican and Australia's most prominent Catholic priest, with multiple counts of "historical sexual assault offenses," a striking development likely to shake the Holy See.
"Cardinal Pell is facing multiple charges… and there are multiple complainants relating to those charges," Victoria Police Deputy Commissioner Shane Patton said in a press conference in Melbourne on Thursday. He did not give further details about the charges nor did he take questions from the media.
He did say, however, that the 76-year-old cardinal had been summoned to appear at a "filing hearing" before the Melbourne Magistrates Court scheduled to be held on July 18.
Patton also insisted that Cardinal Pell was being treated in the "same way" as anyone else being investigated in similar cases. "There has been no change in any procedures whatsoever," he said.
From 1996 to 2001, Pell served as the Archbishop of Melbourne, and from 2001 to 2014 as the Archbishop of Sydney. In 2003, John Paul II, the then-Pope, made Pell a cardinal, and in February 2014, he was appointed to be the first cardinal-prefect of the newly established Secretariat for the Economy. Since 2014, Pell has been living in the Vatican.
Some 90 minutes after Patton's presser, the Catholic Archdiocese of Sydney released a statement saying that Cardinal Pell "has been informed of the decision and action of Victoria police. He has again strenuously denied all allegations."
Cardinal Pell is the highest-ranking Vatican figure to date to have been charged with sexual assault offenses in the Catholic Church, which is engulfed in long-running child sexual abuse scandals.
In February last year, the Australian police said that they had been investigating purported sexual assault cases against some 10 male minors, allegedly conducted by Pell, thought to have occurred between 1978 and 2001, when Pell was a priest in his hometown Ballarat and was the archbishop of Melbourne.
Pell, at the time, not only strongly rejected the allegations but also said that he would "cooperate" with police in their probe. However, he threatened that he would take legal action against those "promoting these calumnies."
In February, the country's Senate called on Pell to return home in order to "assist" police and the office of public prosecutions with their probe into the alleged sexual assault cases. He, however, dismissed the parliamentary resolution as "an interference on the part of the Senate in the due process of the Victoria police investigation."
Australia has not signed any extradition agreement with the Vatican, meaning that Pell could escape prosecution if he decided not to go back to Victoria.
However, the statement by the Catholic Archdiocese of Sydney further said that Cardinal Pell would "return to Australia, as soon as possible, to clear his name," and that he "is looking forward to his day in court and will defend the charges vigorously."