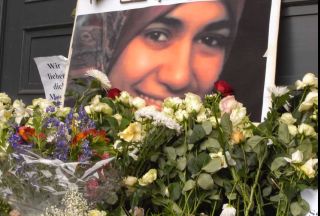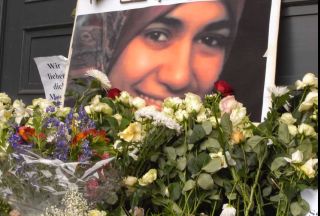 A plaque has been unveiled in Germany to commemorate the Egyptian Marwa el-Sherbini, dubbed the "veil martyr," who was stabbed to death in a courtroom last year.
The event in the eastern German city of Dresden, where he was killed, included an unveiling ceremony and a commemorative march, in which members of Muslim local communities took part.
"The memorial should serve not only to commemorate the 31-year-old Marwa El-Sherbini, … but also to serve as a warning against racism," AFP quoted Juergen Martens, justice minister of the state of Saxony, as saying.
On July 1, 2009, el-Sherbini was attending a court session against her neighbor, Alex Wiens, who was found guilty last November for insulting the woman by calling her a "terrorist."
She was set to testify against him when he stabbed her 18 times inside the court in front of her 3-year-old son.
El-Sherbini's husband, came to her aid but was also stabbed by Wiens and shot in the leg by a security guard who initially mistook him for the attacker.
El-Sherbini, nearly four months pregnant with a second child, bled to death in the court.
The event shocked the Muslim world, and heavy blame was put on the German government for its perceived muted reaction to the killing.