Iran
Middle East
Velayat 91 naval drills shows Iran's high defense capabilities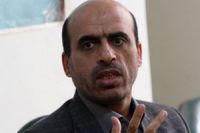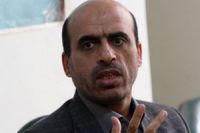 The member of Iran's Majlis(Parliament) Committee on National Security and Foreign Policy Mohammad Hassan Asafari said in Tehran on Sunday 'Velayat 91' naval drills demonstrated Iran's high capabilities in defending maritime border.
He said in an interview with IRNA "'Hegemonic powers are worried about the emergence of a new influential world power like Iran which is inspiring for other awakened nations in confrontation with the dominant powers, including the world Zionism."
Iranian Navy started 6-day 'Velayat 91′ naval exercises in Iran's southern territorial waters on Friday.
Navy commander Rear Admiral Habibollah Sayyari told reporters that it covers international waters in Gulf of Oman, Strait of Hormuz, North of Indian Ocean, Gulf of Aden, and Bab el Mandeb Strait.
The Velayat-91 naval exercises would demonstrate Iran's naval capabilities in defending Iran's interests and sea borders, carrying the message of peace for neighbors.
Navy's 23rd fleet of warships comprised of the Jamaran destroyer and the Bushehr Helicopter carrier would escort commercial ships and oil tankers against the piracy during the exercise.