Iran
World News
Velayati: Popular Support for Islamic Republic Root Cause of Iran's Progress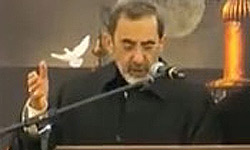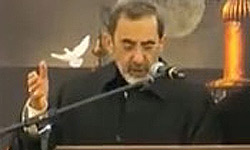 Supreme Leader's Advisor for International Affairs and presidential hopeful Ali Akbar Velayati underlined Iran's superior power and clout in the region, and said popular support for the Islamic Republic is the root cause of the country's might and progress.
"Iran is today known as an influential country in the region and the international atmosphere and all the pros and cons of the Islamic Republic have acknowledged this fact," Velayati said in a meeting with an Egyptian delegation of lawyers, scholars, academics, businessmen and journalists in Tehran on Wednesday.
He described the Iranian people's support for the Islamic Republic as the secret behind Iran's astonishing progress, and said the bonds of confidence between the people and the leadership are steady and unbreakable, adding that the Iranian nation adores its government.
Velayati decried certain regional governments which rely on the aliens for remaining in power, and said the only sustainable mainstay of every government is the nation.
In relevant remarks in January, a senior Iranian military commander said that the people of Iran strongly support the Islamic establishment, and added that the Iranian nation is determined to resist against political and economic pressures.
"The connection which exists between religion, leadership and people in Iran had made the Islamic Republic powerful in its confrontation against the hegemonic powers," Supreme Leader's Coordinating Representative at the Islamic Revolution Guards Corps (IRGC) Brigadier General Mohammad Hossein Sepehr said, addressing a ceremony in Iran's Central city of Khomein.
"People's presence in support of the Islamic Republic in different occasions, including the Iraq 8-year imposed war, the West's cultural invasion, sanctions and pressures resulted in the victory of Tehran over its enemies," the commander said.
"Nation would defy the enemy's new plots and pressures."