Iran
Velayati Renews Call on World Powers to Recognize Iran's N. Rights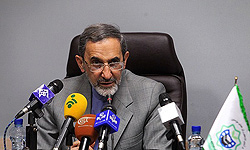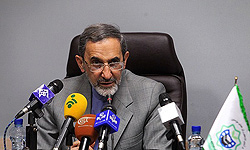 The Leader of the Islamic Ummah and Oppressed People Imam Seyyed Ali Khamenei's Advisor for International Affairs Ali Akbar Velayati underlined Iran's commitment to the nuclear Non-Proliferation Treaty (NPT), and called on the world powers to acknowledge Tehran's right to access nuclear technology.
"Members of the Group 5+1 have to accept Iran's indispensible right to use nuclear technology for peaceful purposes as the Supreme Leader and the people insist on this issue," Velayati said, addressing a press conference in Tehran on Sunday.
"What is emphasized by us is the right of enrichment for peaceful means which is not against international regulations irrespective of its degree … and the International Atomic Energy Agency is also informed of the details of our activities and were there a problem, the IAEA would certainly magnify it," he added.
Despite the rules enshrined in the Non-Proliferation Treaty (NPT) entitling every member state, including Iran, to the right of uranium enrichment, Tehran is now under four rounds of UN Security Council sanctions for turning down West's calls to give up its right of uranium enrichment.
Tehran has dismissed the West's demand as politically tainted and illogical, stressing that sanctions and pressures merely consolidate Iranians' national resolve to continue the path.
Last month, Iran's Foreign Ministry Spokesman Ramin Mehman-Parast underlined Iran's right to peaceful nuclear energy.
"Iran is after restoring its rights stated in the Non-Proliferation Treaty and believes that the framework of talks should be formed on these bases," Mehman-Parast said.
He called on the Group 5+1 (the five permanent UN Security Council members plus Germany) to respect Iran's rights and work on removing the vague points.
Iran and the six world powers had 4 rounds of talks in Almaty, Kazakhstan, on Friday and Saturday.
The Iranian team was led by Jalili, who is also the Secretary of Iran's Supreme National Security Council (SNSC), and the G5+1's representatives were presided by EU foreign policy chief Catherine Ashton.
The last round of the talks between Tehran and the six world powers was held in Almaty on February 26-27.
Also, experts from Iran and the G5+1 reviewed the two sides' proposals in a meeting in Istanbul from March 17 to 18. The two sides' experts outlined topics of the talks between the chief negotiators of Iran and the G5+1.