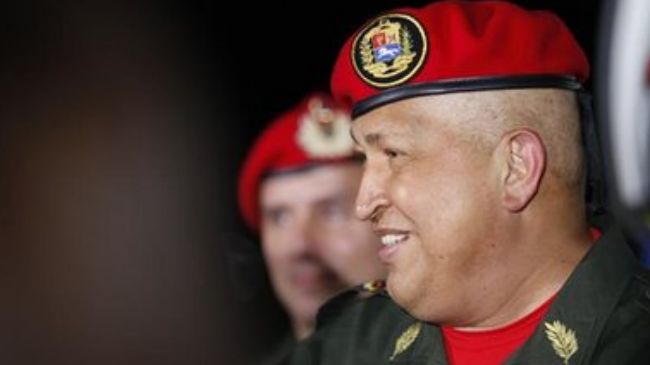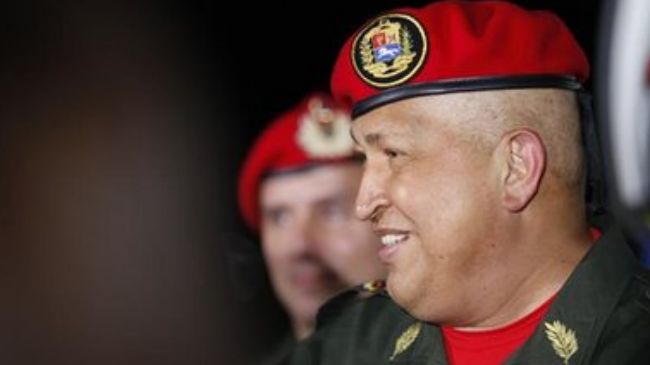 Venezuela's President Hugo Chavez is recovering well after experiencing complications, including bleeding, during his cancer surgery in Cuba this week, says the country's communications minister.
"The patient is in a progressive and favorable recovery of the normal values of his vital signs," AFP quoted Ernesto Villegas as saying on Thursday.
"This process of recovery, however, requires a precautionary time as a consequence of the complexity of the operation and also because of complications that arose," he added.
The operation was performed in Havana on Tuesday, lasting for more than six hours.
On Wednesday, Venezuelan Vice President Nicolas Maduro said that Chavez's post-operation recovery from cancer would be "complex and difficult" and Venezuelans should expect difficult times ahead.
Maduro also urged Venezuelans to unite in prayer for the 58-year-old and keep faith he would return soon.
On Saturday, Chavez had stated that he had to undergo another surgery after tests showed that "some malignant cells" had reappeared in the same part of his body, from which cancerous tumors had previously been removed.
The Venezuelan president called on his supporters to vote for the vice president in the event he was rendered incapable of continuing his term.
In late March 2012, the Venezuelan leader began radiation treatment in Cuba after undergoing an operation in February 2012 that removed a second cancerous tumor from his pelvic region. Chavez's first tumor, which was baseball-sized, was removed in June 2011 and then he received chemotherapy.
Chavez, who came to power in 1999, was reelected in October to a new six-year-long term.
The Venezuelan constitution calls for new presidential elections to be held within 30 days if the president-elect is rendered incapable of performing his duties before he can be sworn in or such complication occurs for the president in his first four years.