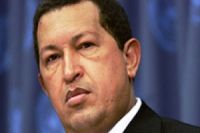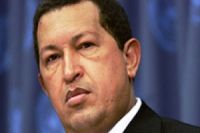 President Hugo Chavez says Venezuelan authorities have detained an American man suspected of being a 'mercenary' with the mission to destabilize the Latin American country in the run-up to the presidential elections.
According to Press TV, Chavez said "He confessed to having been a Marine. He said he had served in the Marines, but he refuses to cooperate," adding that the idea of a man with military training, refusing to give information was "suspicious".
According to the Venezuelan leader, the man is of Latino descent and has reportedly been to Iraq in 2006, Jordan in 2007, and to Afghanistan on several occasions since 2004.
Although the suspect was arrested last week, his identity has not yet been released.
A statement by the US State Department says that Washington has not been formally notified of the arrest.
Chavez has accused the US of attempting to cause unrest in his country ahead of its presidential election in October.