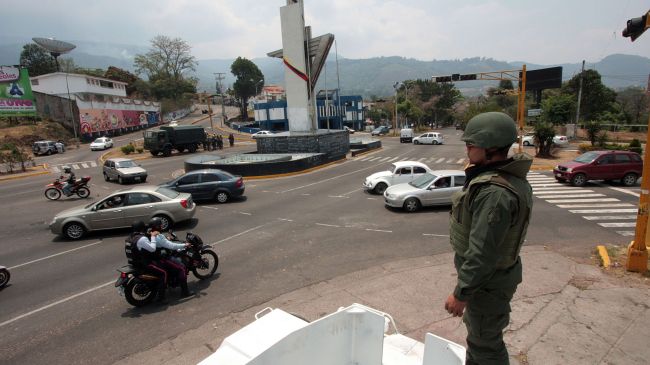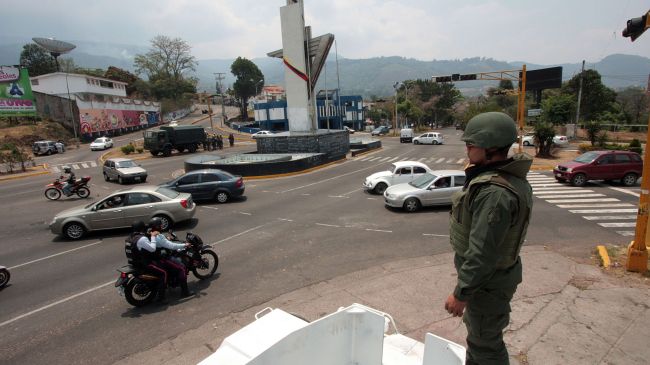 A Venezuelan military commander says security forces have cleared barricades from the western city of San Cristobal, which saw the eruption of protests in the country in February.
On Monday, Vladimir Padrino, head of the armed forces' strategic operations command, said that police and the national guard had removed the blockades in three key avenues of San Cristobal late Sunday.
"We have ended the curfew imposed by terrorism in Carabobo, Ferrero Tamayo and Espana de SC (in San Cristobal) avenues without (causing) victims," Padrino wrote on Twitter.
About 250 soldiers and police participated in Sunday's operation and 11 people were detained, according to National Police chief Manuel Perez.
Genesis Garcia, a student leader at Catholic University of Tachira, told AFP that the protests would continue in San Cristobal.
"We are examining the situation to reactivate the freedom trenches," she said, using the name the students give to the barricades.
The demonstrations erupted on February 4 in the border city and quickly spread to the capital, Caracas.
Two more people died on March 29 during demonstrations in Venezuela, pushing the death toll from the unrest to 39.
Caracas says the protests are part of a US plot to topple the Venezuelan government.