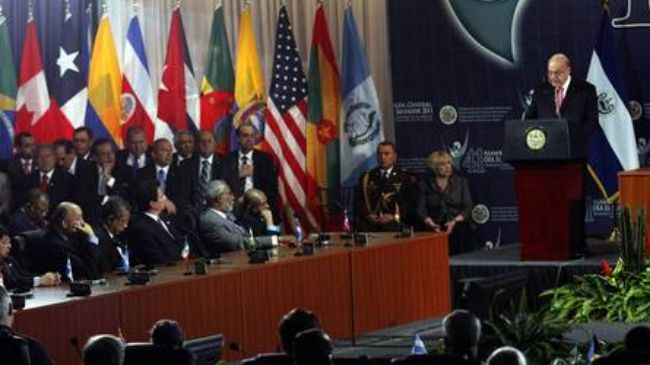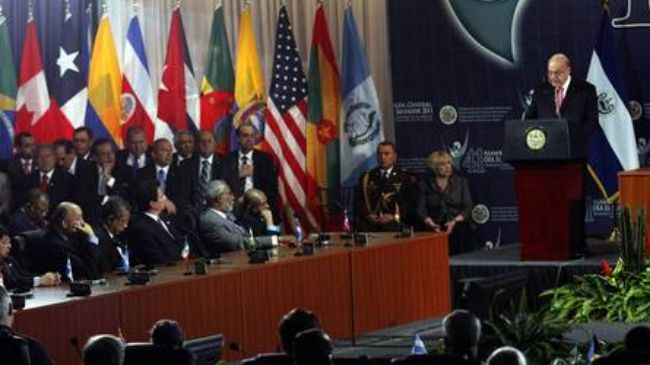 The Organization of American States (OAS) has hailed efforts by Venezuelan President Nicolas Maduro to find a solution to the ongoing political crisis in the country.
In a declaration issued on Friday, the US-based organization offered its full backing to the Venezuelan government's peace initiative and the continuation of a "national dialogue" in Venezuela.
The Permanent Council of the OAS approved the declaration by a vote of 29-3, with only the United States, Canada and Panama in opposition.
Representatives of Grenada and the Bahamas were not present during the vote.
"[The OAS expresses its] acknowledgement, full support and encouragement for the initiatives and efforts of the democratically-elected government of Venezuela…to continue making progress in the process of national dialogue," the declaration read.
The Venezuelan government celebrated the measure, with Roy Chaderton, the Venezuelan representative at the OAS, describing it as "a great victory for Latin America."
"It is not balanced…. I expected a greater neutrality from OAS," said the Panamanian representative, Arturo Vallarino.
Violent protests in the Venezuelan capital, Caracas, erupted last month and have so far claimed the lives of at least 20 people. The opposition has used the ongoing food shortage, among other major issues in the country, to protest against the government.
President Maduro has deplored the violence as the product of a fascist political minority.
On Saturday, thousands of anti-government protesters once again took to the streets in several cities in Venezuela to denounce the government's economic policies and to express their discontent over the "scarcity of basic goods and insecurity."