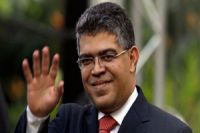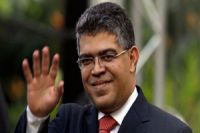 Foreign ministers of Venezuela and Luxembourg are to pay separate visits to Tehran to hold talks with senior Iranian officials.
According to the reports, Venezuela's Foreign Minister Elias Jaua is slated to travel to Tehran in May to meet with his Iranian counterpart Mohammad Javad Zarif and other senior officials.
Ways to promote bilateral relations as well as the latest regional and international developments will take center stage during the talks.
Luxembourg's Foreign Minister Jean Asselborn is also scheduled to visit Iran in June.
On February 10, Asselborn called for Iran's participation in the second round of internationally brokered peace talks known as the Geneva II Conference, which were held between Syria's warring sides in Switzerland earlier in February.
Meantime, Tehran will host Latvia's Foreign Minister Edgars Rinkēvičs and his Austrian counterpart Sebastian Kurz in the coming days.
Heading a high-ranking politico-economic delegation, Rinkēvičs is due in Tehran on Wednesday.
The top diplomat is scheduled to meet and attend a joint press conference with Zarif later in the day.
Latvia's foreign minister plans to sit down with Iran's President Hassan Rouhani, Majlis Speaker Ali Larijani and a number of other top officials.