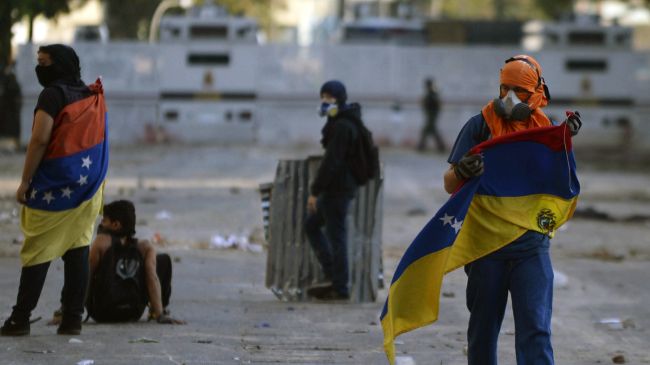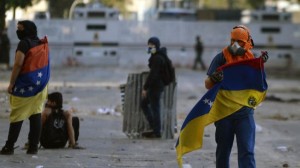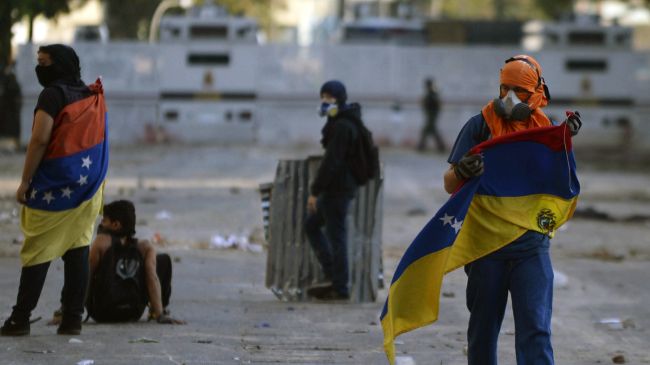 Police in Venezuela have detained 41 protesters amid the ongoing rival rallies which have so far left 18 people dead in the Latin American country, Press TV reports.
According to Press TV, Venezuelan security officials made 41 arrests during the demonstrations held at the weekend, bringing the total number of those arrested to more than 500.
The country has witnessed violent pro- and anti-government demonstrations since February 12. The unrest has led to the death of 18 people and injured over 250 others.
The opposition has criticized the government for the country's high crime rate and economic hardships, claiming that his policies have led to a shortage of essential goods and high inflation.
However, many in Venezuela believe that violence will not help the Latin American country resolve its political issues.
In an interview with Press TV, Fransisco Pena, a resident of the Chacao district in the Venezuelan capital, Caracas, called for a political dialogue in the country, saying, "The negotiating table is how civilized countries handle such problems."
Over the past days, the Chacao district in Caracas has reportedly been badly affected by nightly riots.
Anibal Davila, an opposition protester, also told Press TV that the opposition wants peaceful anti-government demonstrations, stressing that the groups seeking violence have "infiltrated" the opposition's ranks to instigate violence.
Venezuelan President Nicolas Maduro has accused the United States of backing the opposition to launch a coup d'état in the country.
The Venezuelan leader ordered the expulsion of three US consular officials last month, accusing them of meeting with student protest leaders under the guise of offering them visas to destabilize the country.